We have just had official notification that the UK CAA is pushing back the implementation of the EU UAS regulation package from the 1st November 2020 to the 31st December 2020.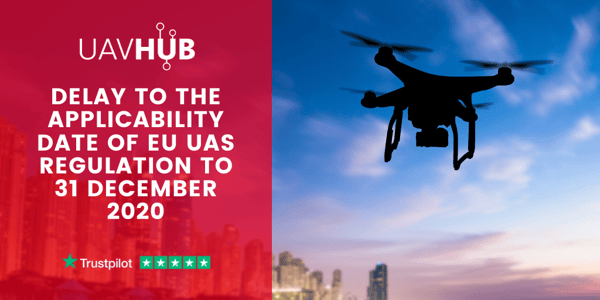 Today, the European Commission delayed the applicability date of the European Union Unmanned Aircraft Systems Implementing Regulation 2019/947 (EU UAS IR 2019/947) until the 31 December 2020.

This decision supersedes the previous delay applied by the UK Government of the 1st November 2020. Therefore, the Implementing Regulation will now become applicable within the UK on Thursday 31 December 2020. You can see the decision here
How will this affect my A2 Certificate of Competency?
If you have been issued your A2 CofC already, we will re-issue you with a new certificate soon to reflect the new changes in dates.
Your A2 Certificate of Competency Course will still be valid, however, you will not be able to fly in the A2 Subcategory of the Open Category until 31 December 2020 (previously 1 November 2020).
This decision is out of the hands of UAVHUB and we are taking direction from the UK CAA.
We can only apologise for the inconvenience.
The UAVHUB Training Team
Please note: CAP 1789 'The EU UAS Regulatory Package - Outline' will be updated in the coming days to reflect the new applicability date of this regulation
It is also recommended that UAS operators subscribe to the CAA Skywise service for further updates directly from the CAA – https://www.caa.co.uk/Our-work/CAA-SkyWise/