DJI has released a firmware update for the DJI Smart Controller which means it can now work with the DJI Mavic Air 2.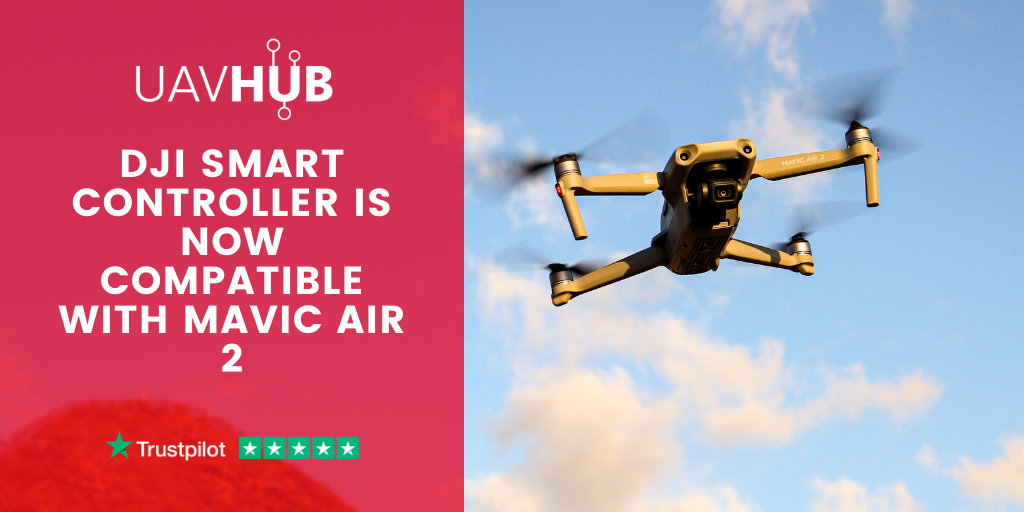 Which firmware do I need for the Smart Controller?
With the latest firmware upgrade for the DJI Smart Controller it can now be paired to the Mavic Air 2.
The key update details are:
Date:

2020.09.22
Smart Controller Firmware:

v01.00.0820
DJI GO 4 App:

v4.3.36
DJI Pilot App:

v1.8.0
DJI Fly App:

V1.1.6
DJI Assistant 2:

DJI Assistant 2 For Mavic v2.0.14
If your Smart Controller is on version v01.00.04.75 or earlier, it must be updated using DJI Assistant 2.
To do this, download the latest DJI Assistant 2 from the link above, and follow the steps in Firmware Update section in the DJI Smart Controller User Manual.
The DJI Smart Controller is a great piece of hardware for those that don't want to load 3rd party applications on to. If you want a bright screen that is brighter than a mobile phone (or you don't want to use your own mobile phone!) then it's the perfect addition. At 1000 cd/m2, the display is approximately twice as bright as conventional smart device screens.
Don't forget, you can also keep your standard controller paired for times when the smart controller is suitable.
The DJI Smart Controller has a built-in 5.5-inch 1080p screen, providing an ultra-bright display to keep your live feed easily viewable, even in direct sunlight.