A showreel is an inteagral part of any Drone business, especially if you are advertising your services for video. It is a chance to show prospective customers what you can do and the style of your work. Most businesses will ask to see demo footage before hiring a drone pilot, so it is important to make sure you have an impressive showreel to make you stand out from other businesses.
Once you have filmed a number of shots with your drone footage, it is ready to be edited together. Before you can start editing your showreel, you will need to decide which software to use. Most of the software available will do a similar job and is personal preference. However, each piece of software has its own pros & cons. Below are 3 of the best novice editing software options and 4 Pro Editing software options currently available:
Novice Editing Solutions
GoPro Studio
iMovie
Sony Vegas Studio
Adobe CC Premiere Rush
Professional Editing Solutions
Davinci Resolve Lite
Avid Media Composer
Final Cut Pro X
Adobe Premiere Pro (Part of Creative Cloud)
Novice Editing Sofware
GoPro Quik
GoPro Quik is a simple and free choice giving you all the basic functions to help you create your showreel. If you have footage that you have filmed with a GoPro the software will even remove the 'fisheye' effect to give you a more natural looking video.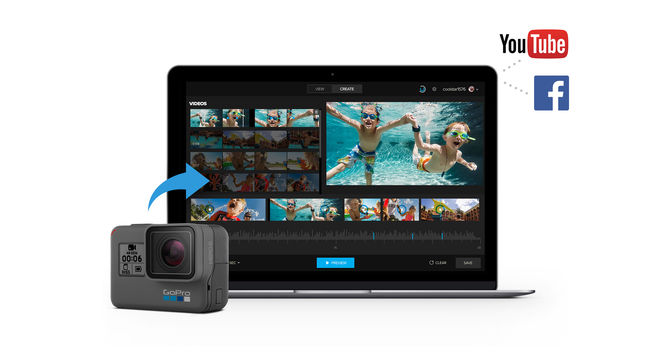 iMovie
iMovie comes as free software on iOS devices and Macs, so if you've got one or more of these devices it's a good place to start. It's limited in its functionality but will get you 90% of the way there for basic editing.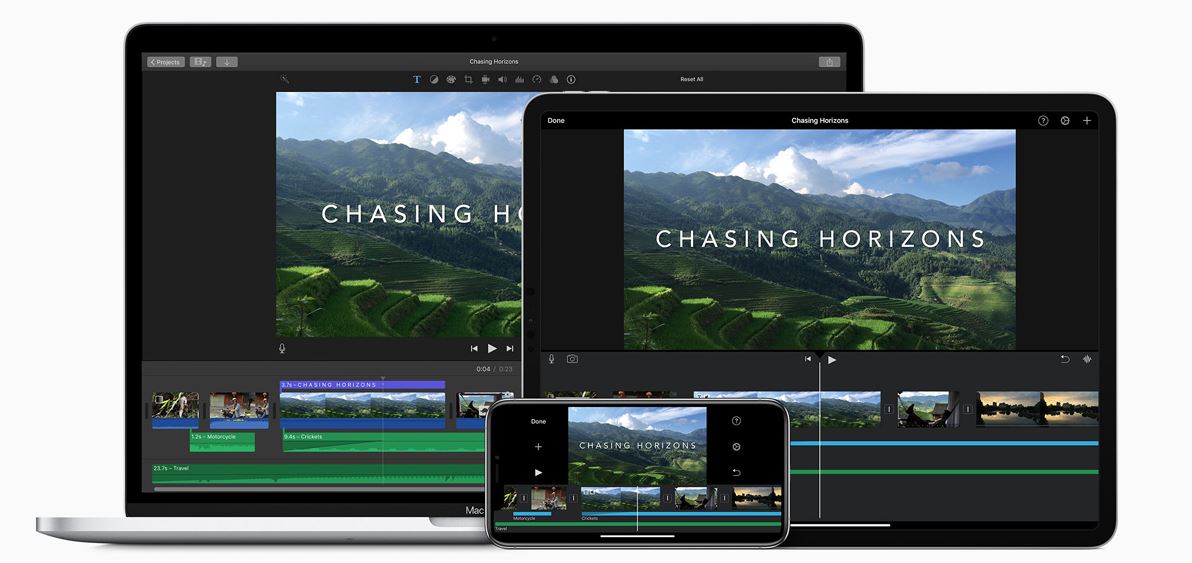 Sony Vegas Studio
The next notice piece of software is Sony Vegas Studio, which is for Windows. Very similar in its functionality to iMovie for MacOS and iOS and will get the job done for basic editing, titles and music.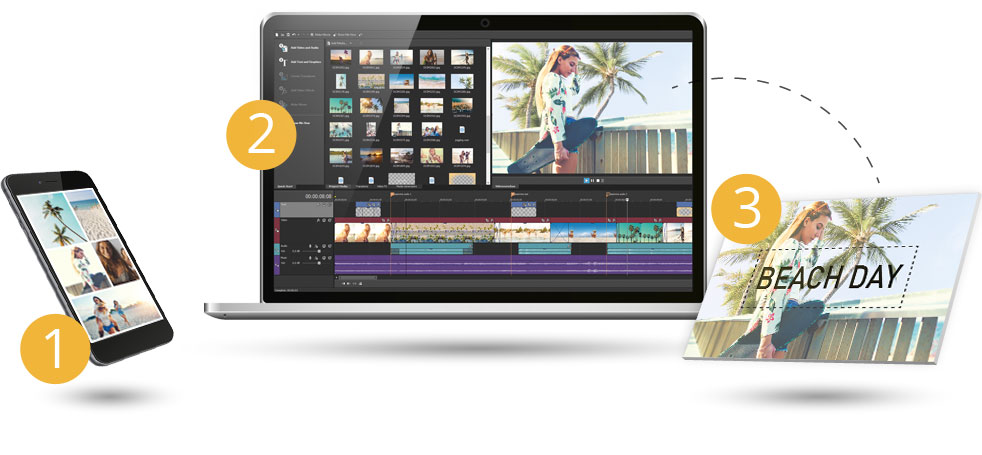 Adobe Premiere Rush
The final piece of software, which is very interesting for those with iOS devices (Android support coming later in 2019), primarily the iPad Pro, is Adobe Premiere Rush. This is a new piece of software that we have trialled for editing footage on the go. It actually works great for editing with the Apple Pencil, and you can edit together footage and apply pre-set grades, as well as being able to do some manual grading. Great for those that don't want to invest in a powerful computer or who just want to edit whilst sitting on the sofa.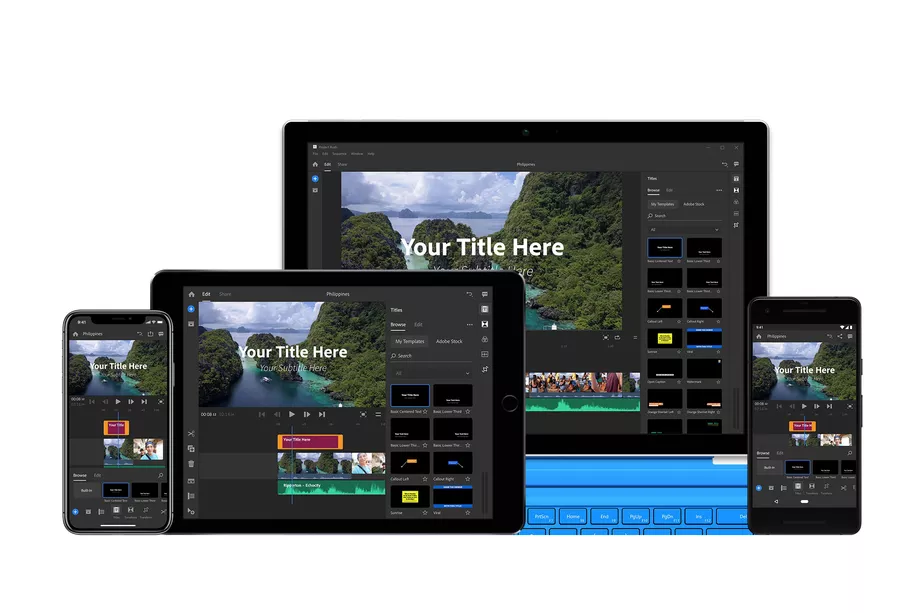 The main downside is down to working with iOS, you pretty much have to save everything locally to the iPad to get the best experience and storage soon fills up.
Professional Editing Software
DaVinci Resolve
Blackmagic DaVinci Resolve (currently on version 15) is the next step up in video editing software. Amazingly, this piece of powerful software is free offers all the basic editing features along with more professional features too. This software is widely known for its incredible colour grading & is the industry standard for professionals who colour grade. However, this will be a steep learning curve for someone who has never edited before and can become quite overwhelming because of its features.

DaVinci Resolve is available for download on Mac, Windows and even Linux!
Final Cut Pro X
Apple Final Cut Pro X is a powerful professional editing program for those that use Apple Mac. It has a one-off payment and can be purchased from the Apple Store. Final Cut Pro X has a troubled history since its inception as its previous incarnation FCP 7 was widely used in the industry until the release of FCP X which changed the way editors have to work.
If you've used iMovie before or you have never used any other non-linear editing platform you should pick it up fairly easy. It is a big step up from iMovie but will still feel familiar if you have used this software previously. This makes upgrading more simple and makes the learning curve much easier.
Adobe Premiere Pro CC
One of the most popular choices is Adobe Premiere Pro CC. This software can be used on Mac and Windows machines which makes it the industry standard for most film, TV and web productions (there is another called AVID but we wont go into it in this article).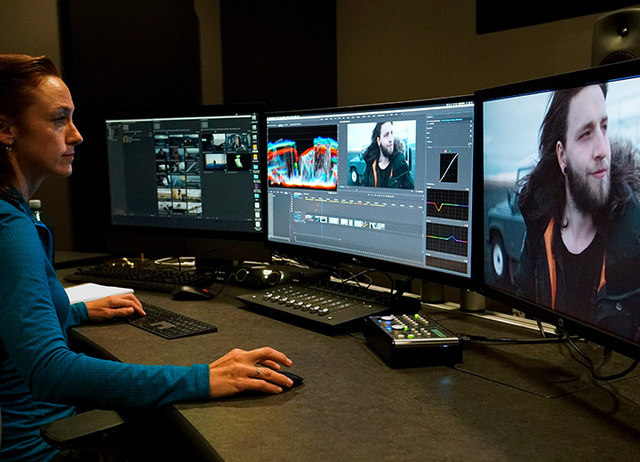 Another bonus is that this software is subscription based, so there's no big upfront cost, but you'll have to keep paying to use it.
This is the software that Aerial Motion Pictures use as a company because of the way the Adobe Subscription works. Not only do you get access to one of the industry standard editing programmes, but you also get full access to every other Adobe CC software on the market including (but not limited to):
Adobe After Effects - the go-to software for creative effects and animations
Adobe Photoshop - The industry standard for editing photos
Adobe Lightroom - Image enhancing software for photographers
Adobe Illustrator - Create Vector graphic and illustrations
Summary
In summary, there are plenty of software choices available (not all listed here) which will help you create a great showreel. It basically boils down to what computer you have, your budget and whether you'll be doing a lot of editing for clients, or you're just simply looking to put together a showreel.
Research online and see which software is right for you. If you are still struggling, reach out to us and we'll be more than happy to help.
When you've editied your showreel, feel free to tag us on twitter! @flyicarusintl
Good luck!