If you want to film in a town or city, the first thing you need to know is that you are unlikely to be able to do so unless you hold the standard permission from the CAA which will allow some types of flights within what is deemed a congested area.
So if you are a hobbyist operator who doesn't hold what is called a Permission for Commercial Operation (or commonly referred to as a drone license), then it is most likely you won't be able to fly.
We'll look into what the standard permissions cover and how you can go about filming in a town or city with your UAV.
The Standard Permissions
On its own, the standard permissions for commercial drone operations do not give you the right to fly unhindered, and you will still require the approval from the landowners to take off and land your aircraft.
You also are required to 'have control' over the area that you wish to fly, and this includes any people and vehicles in the area you want to fly over. The minimum distances are stated on the PfCO but are generally (if your aircraft is under 7 kg):
Keep 50 metres away from people, vessels, vehicles and structures not under your control.
Keep 30 metres away from people, vessels, vehicles and structures not under your control during takeoff and landing.
Also before filming, you need to ensure that you have:
Permission from the Civil Aviation Authority (Your PfCO should cover this)
Approval from the owner-manager or authority for the land from which your SUA will be taking off and landing from.
Control over the area you wish to fly your SUA including persons, vessels or vehicles in the area over which you intend to operate your drone.
It's worth noting, the CAA Permission for Commercial Operation (PfCO) for drone flights only addresses the flight safety aspects of the flight and does not constitute permission to disregard the legitimate interested of other statutory bodies such as the Police, Emergency Services, The Highways Agency, local authorities and any other legislative bodies.
If you want further reading, we have a blog article that talks about how to fly in congested areas without an OSC. Click the link below.
How to Fly Your Drone in a City Without an OSC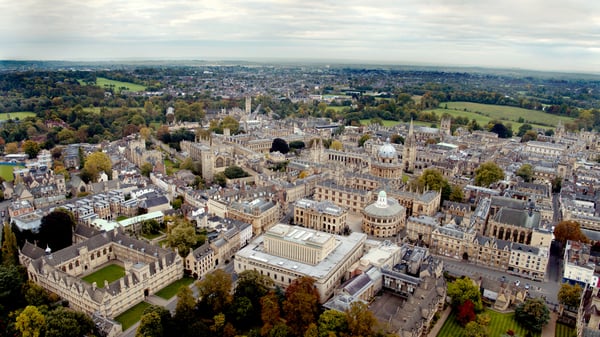 How do I get 'control' over a public environment?
It will often be necessary to contact the local authority to make suitable arrangements such as road closure or restricting access to parks during flight operations.
This is a typical process for most ground-based filming in urban areas, and the same procedures should be followed for drones.
Due to lead times that are usually associated with dealing with local authorities, you should start the process as early as possible. As drone operators for production ourselves, we will work with the production staff to ensure they have a substantial risk and method statement to ensure that flight operations can take place.
Guidance for filming in the UK:
Detailed guidance on drone flying in London and other towns and cities can be found in CAP722.
So how do I get individuals 'under my control'?
A person or people under the control of the pilot in command of the drone can generally be considered:
Anyone present solely to participate in the flight operation (camera operator, spotter etc.)
Anyone under the control of the event or site manager who can reasonably be expected to follow directions and safety precautions to avoid unplanned interactions with the drone (film & tv production crew, actors, industrial workers)
The pilot would give a safety briefing before operating the aircraft to provide clear and concise instructions on what to do in the event of a UAV fail.
Spectators or other people gathered for sports, or other mass public events that have not been established explicitly for the drone operation are generally not regarded as being 'under the control of the drone operator'.
For example: if you are filming with a UAV at a music festival or public event, it would not be sufficient to deem everyone under your control if they were informed via a public address system, letter, email or text.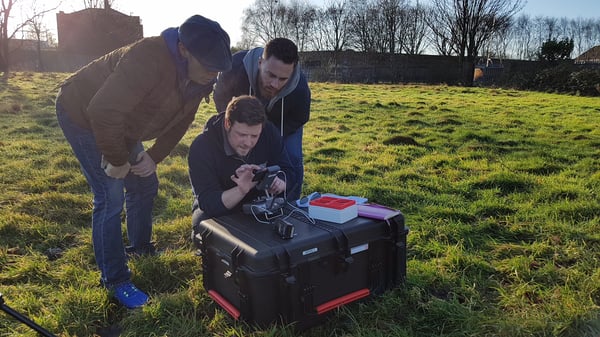 Summary
So, treat any drone flight operations like you would with any other film & tv production. Get permission from the local authority (if you are filming in a public space). Keep to your permissions and make sure that everyone operating around you is deemed 'under your control' or under the Pilot in Commands control.
At the end of the day it's all about keeping everyone safe, so if we all follow rules and regulations we can all get what we need done and keep people safe.
If you are looking for operators who have flown in congested areas, towns and cities then contact Aerial Motion Pictures.