Have you already started your PfCO Drone Training Course another NQE but you are finding that you are struggling to finish the course? Is the NQE making it near impossible to complete your Operations Manual because you are not using their template and refuse to check your OM? Or is it your NQE just hasn't got availability to fit in your Flight Test?
We here at ICARUS are here to help and to make sure that you complete your journey quickly and easily.
Adoption from one NQE to another
Over the past 12 months, we have had many disgruntled students come to us to help them complete their training. Because we don't force our students to use our templates, we are very flexible with our submissions process. Our submissions team are all industry experts who know what to look for and how actually to help you complete your Operations Manual.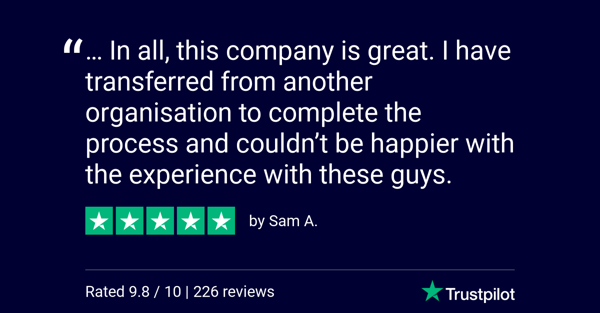 We've now officially launched our ICARUS Crossover to help people who are struggling complete their training. Because we've partnered with Open Sky Consulting (OSC), the Operations Manual Consultancy experts, not only can you complete your Flight Test with us you also get a fully completed Operations Manual that is ready to be sent to our submissions team.
Our ICARUS Crossover is £499 inc. VAT and will make sure you get up and running with a PfCO as soon as possible.
How does your ICARUS Crossover work?
When you've either spoken to us or purchase the option via the website, you will need to send your Theory Certificate from your old NQE to our training team. You'll then be issued with an ICARUS Number which is your unique identifier.
Once you've been issued your ICARUS Number you'll get access to our ICARUS Resource Library which has a wealth of E-Learning and downloadable resources.
Next, you'll book your Flight Examination at our testing field in Wallingford, Oxfordshire. Behind the scenes we'll contact Open Sky Consulting who will start working on your Operations Manual so once you've done your Flight Test, you merely fill out a Return for Information (RFI) form, and they will get your OM back to you in just a couple of days.
When you've received your OM back from OSC, you simply need to send it to our submissions team, and we'll release your NQE Recommendation Certificate within a couple of days.
On receipt of your NQE Recommendation Certificate, you can then apply for your PfCO from the CAA which can take up to 28 working days.
How long will it take me to complete?
Once you've got your Flight Test completed, you could get your NQE Recommendation Certificate within just a few days!
So I don't have to write my own Operations Manual?
If you do our ICARUS Crossover, you won't have to write your Operations Manual from scratch as we have partnered with Open Sky Consulting to get your OM done as part of the package.
Conclusion
If you are struggling with your current NQE, don't waste any more time and contact us so we can help you get your Permission for Commercial Operation from the CAA. We're genuinely here to help.
Telephone: 01491 526 700
Email: info@flyicarus.co.uk