As an experienced UAVHUB flight instructor/examiner, I'm often surprised at some students inability to complete the Operational Evaluation confidently after doing the theoretical part of their drone course despite the fact that they have been provided plenty of guidance material and time to prepare.
This led me to constructively analyse what it was that they seem to be doing wrong and consider how they might have been able to gain more from their practice flights and preparation before their big day - a flight test in front of an examiner.
In this article, I intend to share some guidance aimed at outlining the required skills to prove your ability to operate your drone confidently and perhaps more importantly, safely!
More insight into improving on each of these skill-sets will be saved for separate articles in the future. Consider this article as a simplified list of goals to achieve, or a checklist to tick in preparation for your Operational Evaluation!
1. Know the Regulations
You'll need to have a fresh understanding of the regulations.
It will be important to instinctively know your legal separation distances, altitude limit etc. so that you can always keep the aircraft safely away from people or any other risks that might affect your flight.
Your examiner could question you on any part of your pre-flight checks, flight planning or during any part of your flight. Good knowledge of the regulations will ensure that you're not caught off guard.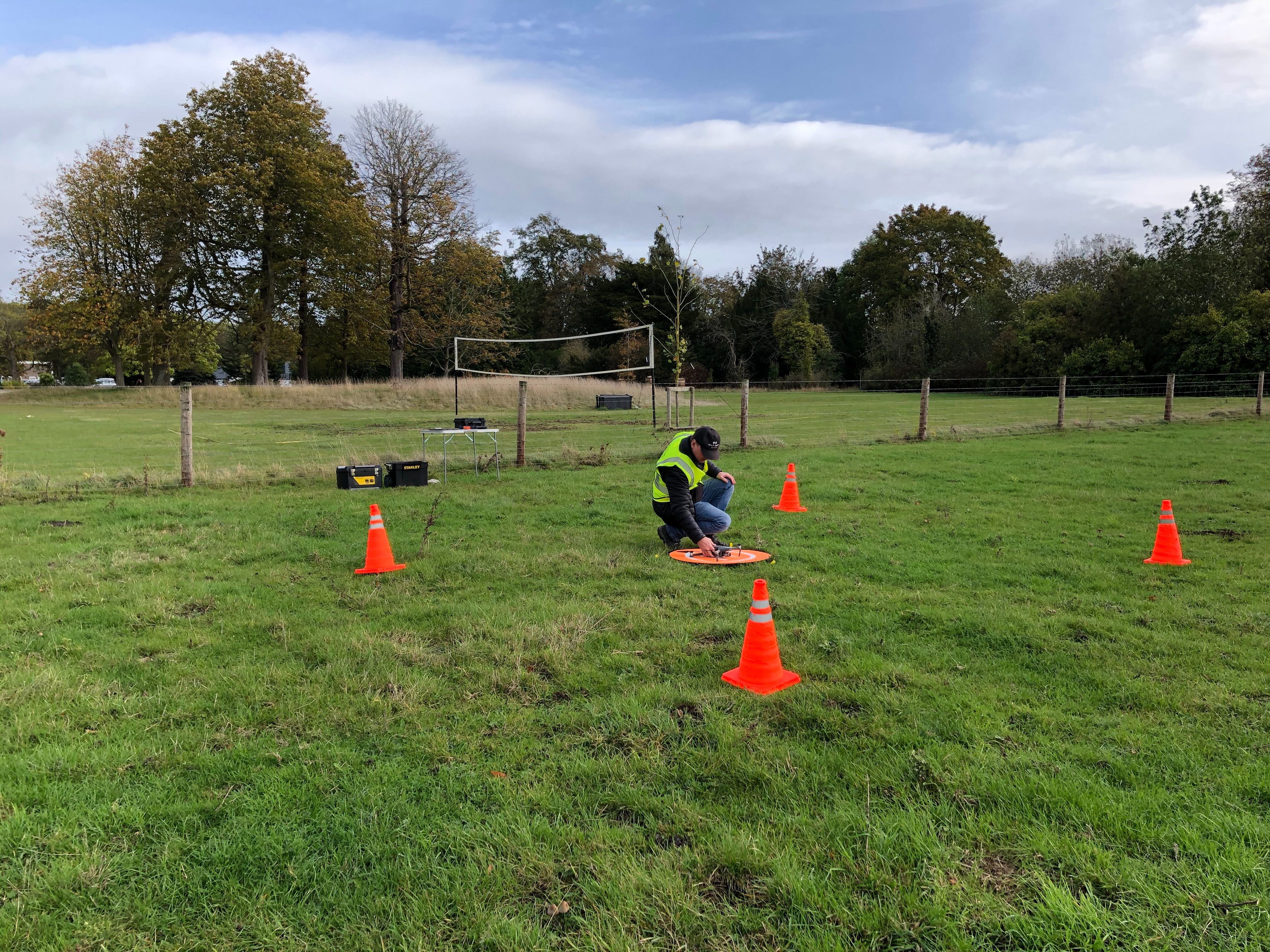 2. Confident Flying
It is vital that you're comfortable with flying the aircraft in any orientation relative to the direction which you're looking at it from. This will allow you to be able to confidently manoeuvre the aircraft and focus on following the guidance of your examiner during the test.
You will also be able to position the aircraft accurately while maintaining situational awareness and without having to worry about which controls to use and in which direction.
Safety and emergency procedures should always be at the forefront of your thought processes while operating your drone, so be sure that you are focussed on the operation and ready to take the necessary actions associated with any foreseeable situations.
Remember that your flight test is a simulated commercial job, so you will need to take the necessary actions immediately should any emergency situations arise - and they will!
3. Skilled Maneuvering
Part of the flight test involves being able to fly a set of prescribed manoeuvres. It is essential that you have practised these manoeuvres and are confident in flying them irrespective of the weather.These procedural manoeuvres have been included as part of the testing procedure in order for you to demonstrate your ability to handle the aircraft and fly in a controlled and skilful manner.It is also important to note that if your aircraft has multiple flight modes and can switch into 'ATTI Mode', you will need to complete the prescribed manoeuvres in ATTI Mode. This requirement does add to the difficulty level and will mean that you'll need some extra practice to be able to fly in ATTI Mode with confidence.

At the time of writing this article, the most common aircraft being flown by our students is the DJI Mavic 2, and this drone does not have ATTI Mode.
4. Flight Planning
Flight Planning is another critical part of your preparation for your OE. Be sure to use all of the resources you've been taught about to ensure that you have completed the necessary planning accurately and in full. Once you've completed your On-Site Survey form, you will be ready to greet your examiner on time.
One of the primary objectives of the drone regulations is to minimise the risk caused by drone operations, so focus on your risk assessment and be sure that you understand the possible risks and the effect of any additional risk mitigations that you include in your risk assessment.
Ideally, file all of your documents in a folder so that they can be reviewed and accessed easily - even if the wind is blowing!
5. Communication
Considering that your OE is one of the final steps of your training before you start to market yourself to your target market, it is of course very important that you are able to communicate well with your client and potentially, your crew. This is highlighted when you present your crew briefing to your examiner.
Try to learn the contents of your briefing template so that you are able to share the information confidently and just use the template for guidance.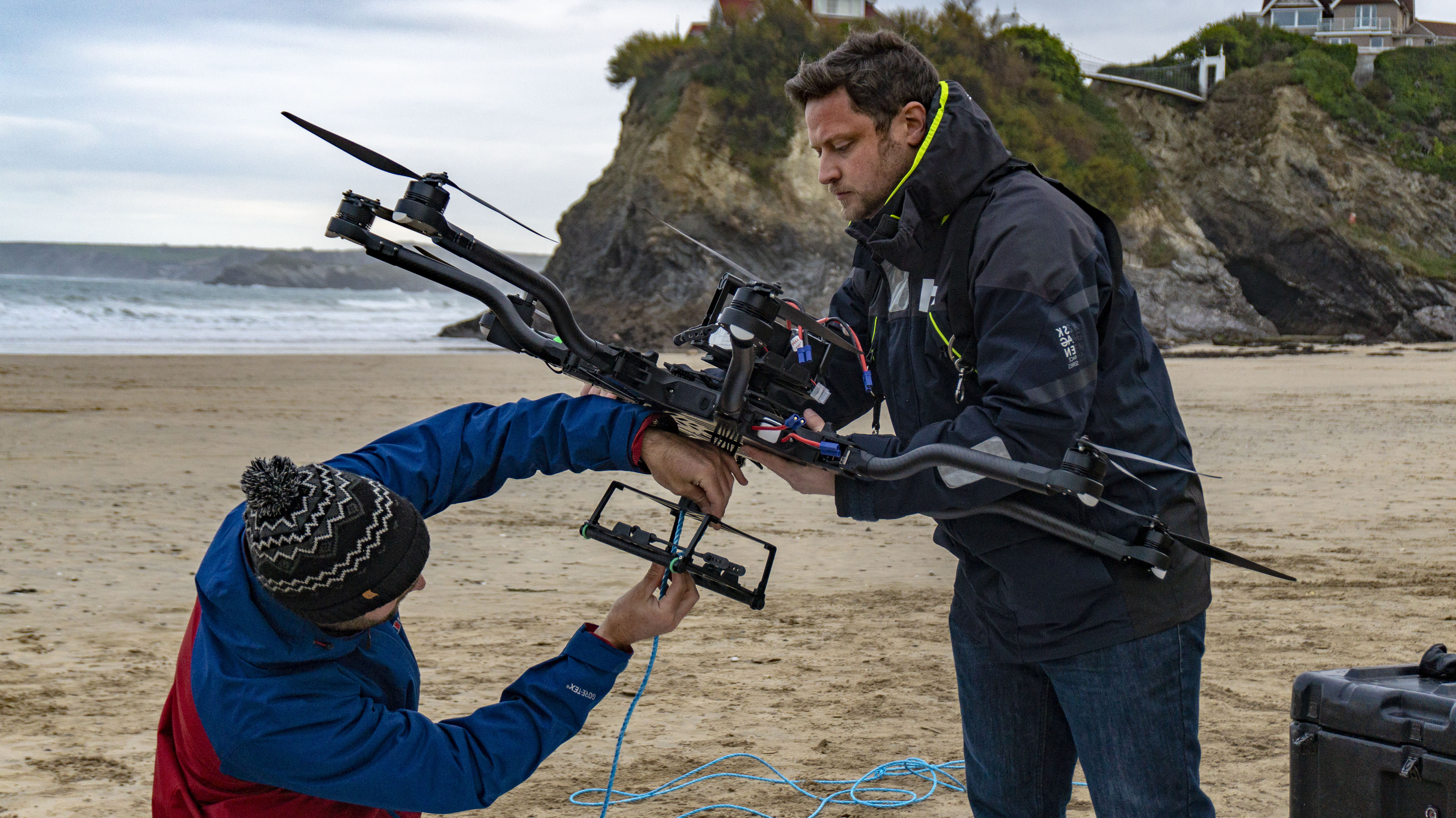 Conclusion
Everyone has their strengths and weaknesses and we all understand this at UAVHUB. In my mind, the Operational Evaluation is as much a learning exercise as it is a test for the student. It allows them to experience the process of flying a commercial job in a controlled environment and with some guidance from an experienced examiner.
Our aim is to share our knowledge and proactively teach all of our students as much as possible throughout their journey with us. Remember, the more confidently you pass your OE, the more confidently you can go to market with your aerial services!
If you're interested in becoming a professional drone operator, get in touch with the team on 0800 033 4400 or email us at hello@uavhub.com