Fly ICARUS, the UK's Highest Rated Drone Training Course on Trustpilot have released the Industry's FIRST Sales & Marketing Course - The 2 Comma Club.
The course is designed not only for new operators entering the industry, but for those that who have yet to make their current business a success.
Tried & Tested
The 2 Comma Club has been trialled and tested by 24 ICARUS graduates over the past 2 month with amazing feedback. Danny Fitzpatrick from Silver Sky Media said 'I wish I'd had this 20 years ago!' and Nigel Pugh from Impact Aerial said 'There isn't another one out there like it!'.
The course is has been wrote by the UK's Drone Industry Leader Matt Williams and will be delivered over a 6 week period, with 41 individual modules and over 150 videos. You can learn at your own pace, with homework set for each week to guide, and support you through the business development process.
Unlike other Sales & Marketing Courses this is tailored soley for the drone industry.
Extra Value
Not only do you get over 150 training videos delivered over a 6 week period, you also get the oppurtunity to attend 2 of our Round Table sessions which we will host every month in Staffordshire. The round table has been coined 'The board you can't afford!' because it is a 2 hour session purely focussed on answering your busines questions and networking with other like minded individiuals, learning from each other as we progress through the business journey.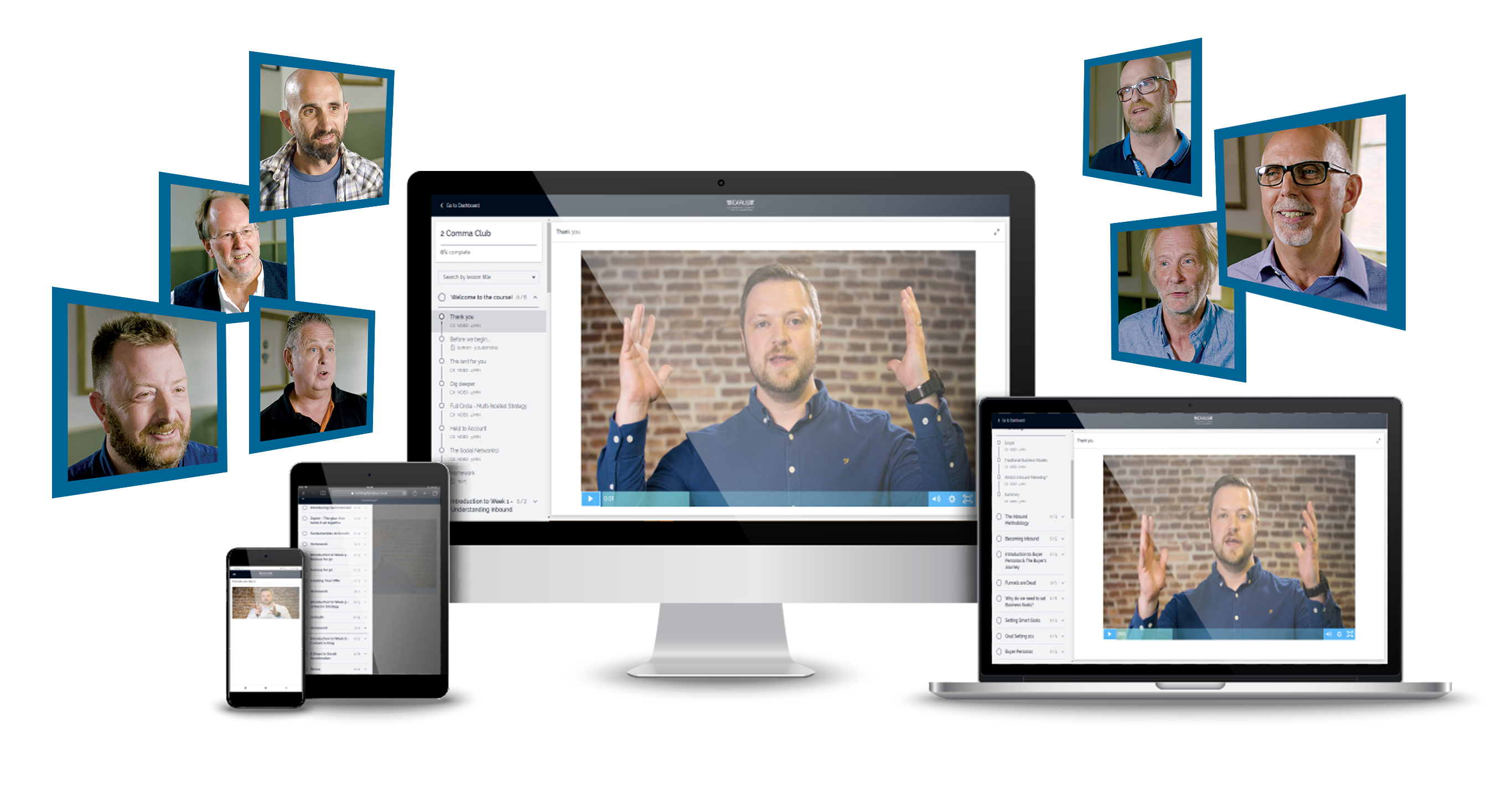 At every round table we will be recording the sessions and sharing them with other 2 Comma Club Members in a private area of the E-Learning platform. By August 2020 there will be at least 16 round tables archived and ready to view at your leisure.
Free CAA PfCO Drone Course!
On top of the extra value you receive from the 2 Comma Club, you'll also get a FREE ICARUS Pro CAA PfCO Drone Course. Already got a PfCO? We're allowing you to transfer the space to a family member, friend or colleague for NO additional cost.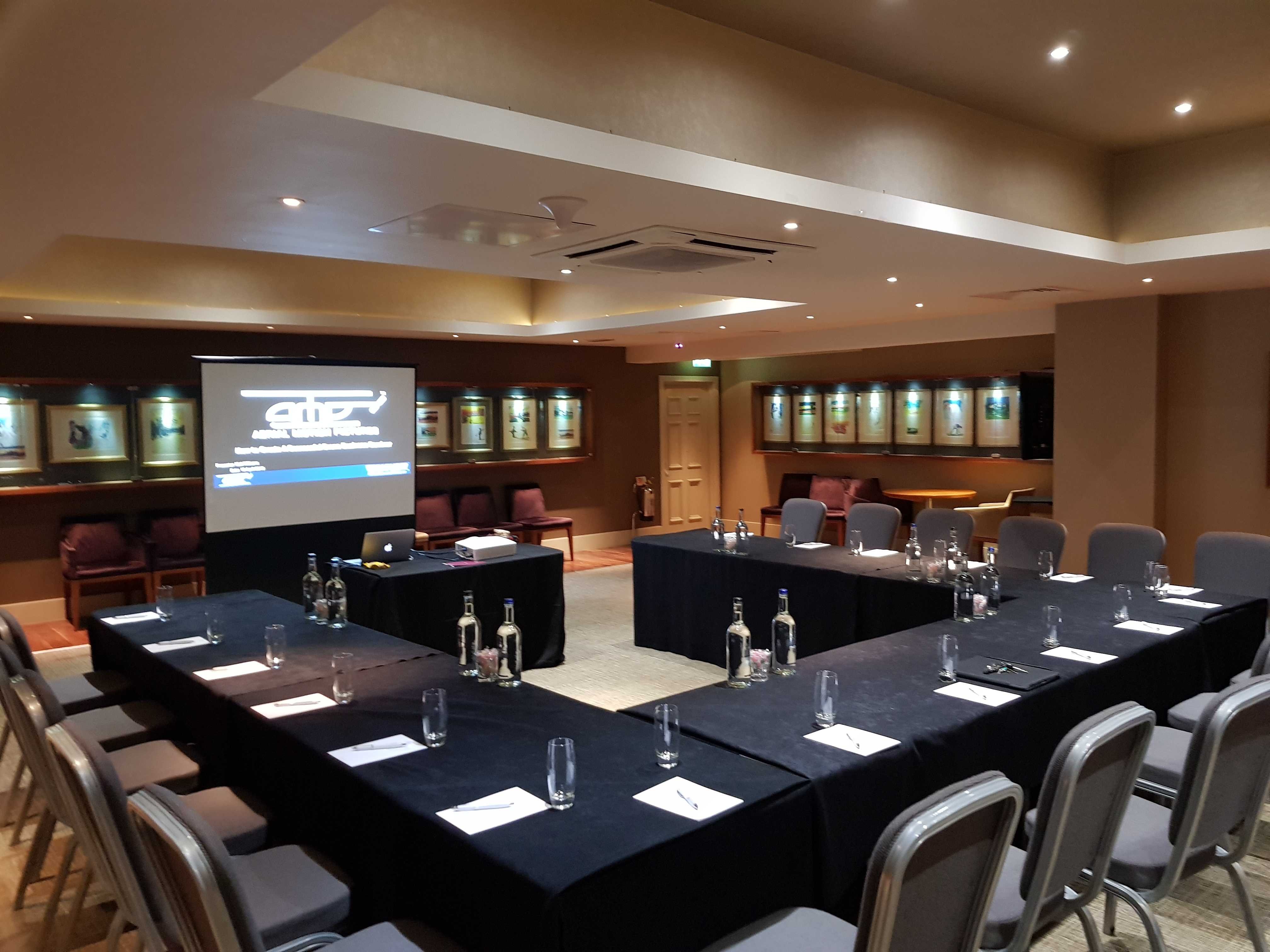 So if you are starting out in the drone industry and have little to no business experience then this course has been designed and tailoured to suit you.
What will I learn?
Over the 6 weeks you'll learn about the Inbound Marketing Methodology and how to succesfully implement it into your business workflow. You'll also learn about the cost of commodity and how to take yourself out of the race to the bottom by creating an unbeatable offer. We'll also take a look at the social media platforms and how LinkedIn is such a powerful tool that can hellp you generate leads through our 'Famous for 50' programme.
How do I sign up?
If you want to take advantage of 6 weeks of learning with 41 modules, over 150 videos, 2 round table sessions (The board you can't afford!), a PfCO course with Night Course and Operations Manual.... then click the link below.
If you'd like to know more about the 2 Comma Club, give the team a call on 01491 526 700.