It's a question we get asked all the time by students and would-be students alike, so we thought we'd dive in, break everything down and provide a step-by-step guide to help you work out how much it will cost to get started with your own business in the drone industry.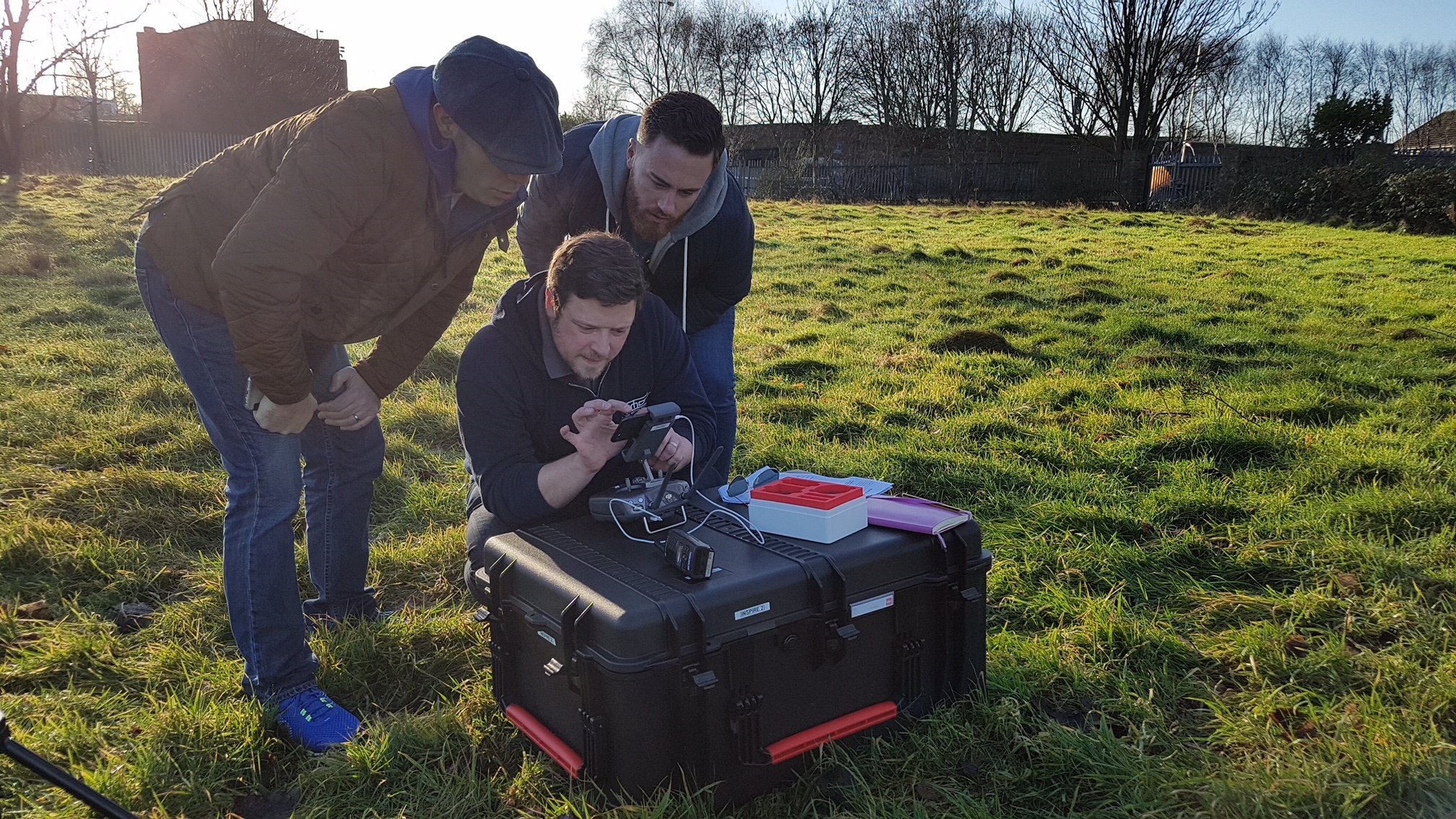 The Big Breakdown
There's more to setting up a drone business than may at first meet the eye but, fear not, we've listed the main things you need to get up and running as a commercial drone operator below:
Business Plan
Suitable Drone
Training & CAA Certification
Suitable Insurance
Website & Marketing
Suitable Computer & Editing Software
Writing a Business Plan
The very first thing to think about when you're looking at setting up a drone business is a business plan. It's easy to think that you can skip this step but trust us - a business plan can be worth its weight in gold, literally! It can be as detailed or as sparse as you like but the process (even if its an hour or two in the pub with a notebook and pen) will make you look critically at what you can offer, what budget you've got to play with and ultimately how you're going to make money from flying your drone.
There's lots of help out there when it comes to writing a business plan. The best places to look for templates and guides are normally the high street banks; we use Barclays at Aerial Motion Pictures and used their guides (and free seminars & access to business advisers) to help us get up and running when we first started out. They've got a great guide to starting a business and writing a business plan which you can read here.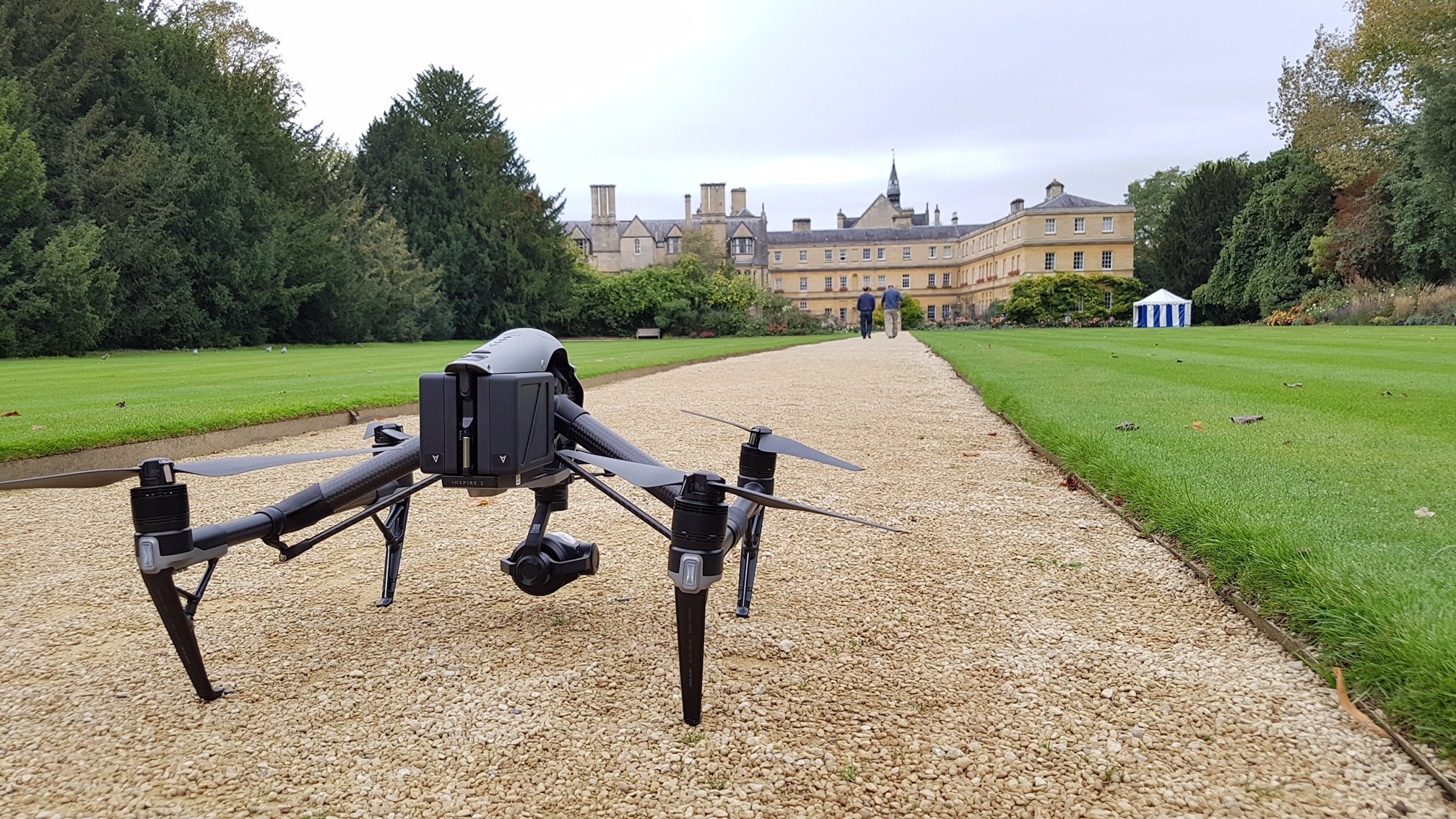 Which Drone Should I Choose?
Next on the list is deciding which drone you are going to use to make money... Sometimes, the most expensive isn't necessarily the best - there are drones out there that cost WAY in excess of £40,000 but unless you're heading straight into conducting surveys of oil rigs, it's unlikely that an aircraft like that would be the best fit for you.
Asking yourself the following questions will help you decide which drone may be for you:
What type of Clients am I looking to provide for? If it's high-end photography for Commercial Clients you're looking at, then you need a drone with a great stills camera, solid dynamic range, a high megapixel sensor & maybe interchangeable lenses but you might not need 4K 60fps video capability. Conversely, if you're looking to target Estate Agents to take snaps of houses and estates then you may be able to use a good 'all-rounder' such as the DJI Mavic 2 Pro.
What type of work am I looking to do? If you're looking to fly for Film and TV then the drone you will choose may be significantly different to the drone you would choose to fly if all you were providing were inspection services. Likewise, if you are looking to deliver large area topographical data or mapping, then you may be best off looking at something like a fixed-wing drone rather than a small multi-rotor, which can cover a large area much more quickly, safely and efficiently.
EXPECTED COST: £1,000-£8,000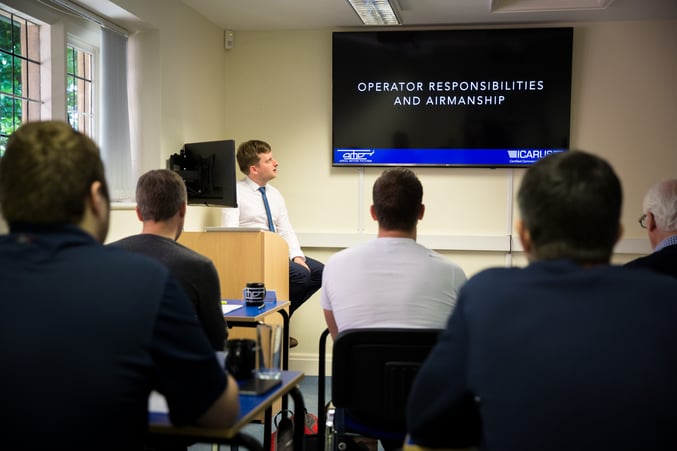 Training and CAA Certification
If you plan on flying a varied range of aircraft, you'll be looking at getting an Operational Authorisation from the CAA. To get an OA you will need to do a General Visual Line of Sight Certificate (GVC) course.
Currently, the way to obtain a OA is to attend a course run by a CAA Approved Training School (otherwise known as an 'RAE'). UAVHub is the UK's highest rated drone training school on Trustpilot with in excess of 3000+ 5* reviews and is a CAA RAE.
When choosing an RAE, make sure you take your time and look around at all of the different options. You want to make sure that the RAE you choose has a good reputation, a breadth of experience and will provide you with as much support as you need in order to help you make a success out of your venture into the drone industry!
EXPECTED COST: £349 inc. VAT +
Suitable Insurance
You will need suitable insurance in place as part of your Commercial Drone operation. Traditionally, there has been just a couple of main providers and the average annual policy for your drone would be between £300-£6000.
In the last few years, a number of new insurance providers have entered the marketplace, with one even offering 'pay as you fly' cover, based on a bunch of different real-time risk metrics; this increased competition is beginning to drive prices down and make policies more affordable for start-ups which is great for the budget!
EXPECTED COST: £5 (Pay as you Go) - £600
Website and Marketing
As with all businesses, it's not all about the product you deliver... Gone are the days where just having a drone that can shoot photos and video automatically made you stand out from the crowd - now, a huge part of the puzzle is about how you market your services and build your client list.
Most companies have a website now which allows them to detail their experience, equipment and hopefully helps to generate leads. Make sure you get a good show-reel up on the front page so potential clients can see what you are capable of and keep it updated - there's nothing like having last year's date on it to put a potential client off!
Consider creating and then employing a social media strategy; the power of social media, particularly Facebook and Instagram cannot be stressed enough and should be something which you look to leverage... Best of all, these channels are free and if you put the work in to keep them updated regularly can deliver your message far and wide!
EXPECTED COST: £FREE - £5,000 (Web development, show-reel & basic social media channels)
Suitable Computer Equipment and Editing Software
You may be able to outsource the editing of photos and video that you collect but it's always good to have some capability and knowledge of this side of the industry; it'll make you take better photographs and capture better video if you understand the problems that poor flying or not getting the best angles can cause to the person delivering the edit! Also, having these skills and the equipment will ultimately allow you to keep costs down and sell add-on services to your drone flying, such as delivering an edited and finalised video to your clients.
There are thousands of free (and paid) tutorials online now which can walk you through the 'usual' pieces of editing software and most of the software suites now offer a pay-per-month option which again, is great for budgeting and immediately allows start-ups to leverage the power of the software which the 'big guns' use day in and day out!
Basic editing can now be achieved on a regular computer (or even on the mobile device you are flying your drone on in some cases) but expect to have to shell out on a reasonably powerful computer system if you want to edit 4k footage in near real-time; especially once you've thrown a few graphics, transitions, titles and filters into the mix!
EXPECTED COST: £500-2500
Conclusion
Whilst there may be more to starting a drone business than initially meets the eye, you really can tailor the size of your offering and the level of the equipment you start out with to your budget. If you can afford to 'go-big' then that's great and it may be enough to give you the jump on some other, lower budget start-ups, but don't be fooled; we've seen many single operator outfits start out with a small aircraft and go on to land large contracts allowing them to grow rapidly!
If you have any questions or want to know more just drop us a line on 0800 033 4400 or send an email to us hello@uavhub.com and we'll be happy to help out!