In an increasingly crowded marketplace, how do you make your Drone Services Offering stand out from the crowd and attract the attention of the Key Decision Makers who you want to engage with to get the work stacking up?
In the years that we've been both operating drones commercially and running our ICARUS Training School, we've seen hundreds, if not thousands of client websites and we've been asked to help out with a bunch of them too.
Here, we lay out the advice that we tend to give to our Clients in order to help them stand out from the crowd and get a foothold into the drone industry from day one.
Total Read Time: ~6 Minutes

Tip #1: Showreel
When you think about the 'target personas' for your business (if you haven't a clue what we're on about, our friends over at HubSpot have some great guidelines about 'Personas' Here! ;)) you need to think about how you can create a showreel which will appeal to them and, ultimately, convince them that you are the partner they need to use.
A few key points to bear in mind when you add a showreel to your site:
Put it front and centre; your showreel is your initial engagement tool - it shows people what you're about and what quality of deliverables they're likely to get if they use you. Put it right in front of your audience so they can see it without having to search for it.
Keep it updated; your showreel really should be a fluid amalgamation of the work you can produce. Keep it fresh and update it regularly so that your audience sees that you are constantly creating new content and can see your best work.

Tip #2: Showcase Your Talent - 'Meet the Team'
This is a great one for letting your Client get to know you before they even pick up the phone or write an email! Putting a face to a voice or name is a great way to increase engagement and makes the customer journey easier and more satisfying.
Think of an innovative or imaginative way to introduce your team (or yourself if you're going it alone) if possible and try to demonstrate some of the personality the Client can expect to be working alongside if they choose to work with you... Again, think about your target personas and tailor your content accordingly; if it's the creative market you're aiming at then something fun and bold may work best - if your target is the corporate world then it may work best to be a little more 'serious' in your approach!

Tip #3: Showcase Your Equipment
You've shown people what you can do and who you are... Now, show them what tools you use to help you create your incredible content! Make time to get some great images of your tools in action (people love behind the scenes images & from our experience they go nuts for that type of content - check out instagram profiles from industry influencers such as this for more ideas) and then use those images on your site.
It's a great idea to educate the visitor to the pro's and cons of each tool you have too; for example - if you have a DJI Mavic and a DJI Inspire 2 then point out the difference in the camera systems, lenses, wind speeds, portability etc. We've also found that it can be useful to include an estimated price for a day's work alongside each tool you have...

Tip #4: Start a Blog!
You're reading this, right?!
People love free information and so does Google! If you provide answers to commonly asked questions within the industry then you'll automatically start to rank more highly than your competitors on Google and the other popular search engines.
Keywords are dead (almost) and now it's all about educating visitors and not selling... The sale will come if people find you before anyone else and your visitors can immediately get an idea of your level of ability and knowledge if they read about what you're up to!
Key points to think about when starting a blog:
Post regularly - it can be a time consuming commitment when you begin a blog (trust me, I know! :) ) but if you post regularly then the noise that generates within the search engines starts to organically increase your search rankings!
Don't expect instant returns - think of your blog as an investment which, if you keep control of it and update it regularly, could transform into the best (and probably cheapest) marketing tool you could ever ask for...
Answer the questions your clients are asking - struggling to think of content to create? Answer the questions that you get asked all the time by your Clients or potential clients... Not only does this give you content to write about; it'll make you more efficient as you can direct people to your blog if they want to know more... WIN WIN!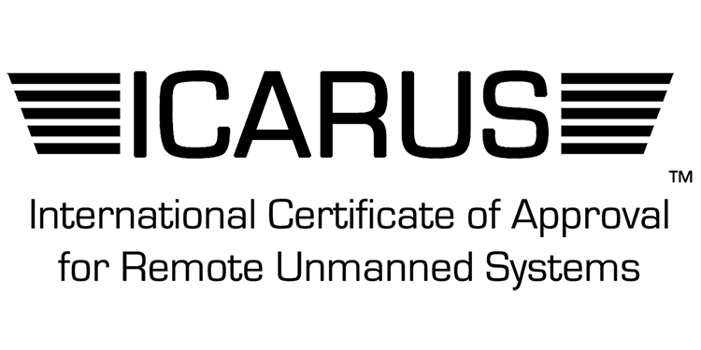 Tip #5: Show your Qualifications & Credentials
Show people why they should use you for their drone flying... Do you have a qualification or award which might help you stand out from the crowd? Does your training provider allow you to use their qualification logo on your website? If so, contact them and ask them to send it to you... We let ICARUS students use our logo with a simple back-link to our site, so if you don't already have this in place contact you training provider and ask the question.
Whilst it may not be a good idea to put the master versions of your certifications online for all to see, redacted versions or 'hero shots' (staged photos with a filter or three thrown in for good measure) along with an explanation of what the qualification means to the visitor are a great tool!
It can also be good to highlight the insurance(s) which you hold and the levels of cover which you have in place.
Tip #6: Social Proof
We employ social proof extensively throughout all our businesses for a number of reasons, all of which work together in synergy to help generate leads and increase our conversion rates...
What is social proof?
Very simply, social proof is using other people (the social network) to improve your credibility, prove that you are trustworthy and that you are as good at what you're selling as you say you are!
This social proof can take many forms but the most cost effective usually take the form of Google Reviews. It's also worth asking clients to write you a short review or grab a 'sound bite' from them that you can type up as a testimonial to place on your site. There are paid options too such as Trust Pilot and Feefo - you can check out our Trust Pilot Page here to get an idea of how strong social proof can help lead to conversions and additional revenue!
All of the social proof channels help to improve lead generation and conversion rates but they also help you to maintain standards and ensure you're always doing your best to deliver great content or services to your Client... After all, no-one wants a poor review; so Social Proof is often stronger than it may at first appear as it works on many levels both in and out of your organisation.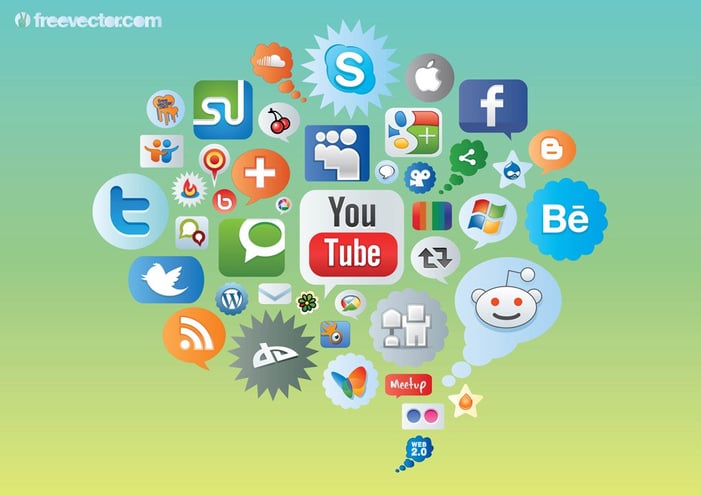 Tip #7: Connect and Share
The final tip - have places on your site which are easily accessible that allow visitors to connect to you simply and quickly. For example, have a 'contact us' option available somewhere on each page; you don't want visitors to have to go hunting for your contact information if they are interested in working with you.
The other thing wrapped up in this is allowing people to easily engage with and share your social channels. It may be worth looking at an elegant way to display your Instagram Channel on your website for example... Anything you can do to help ease the journey for a visitor to become a lead and begin engaging with you is worth its weight in gold!
Conclusion
There are many way to tackle the problem of making your Drone Website stand out from the crowd but hopefully the tips outlined above go some way to getting you to the top of the pile!
Remember that there's no 'magic bullet' and no secret recipe out there that can help you get to 'number 1 on google' (despite the claims!), as with all things, it's a combination of hard work, evolution, strategy and potentially budget that can really help you begin to gain some traction from your website and drive your business forwards.
If you have any questions or want to know more just drop us a line on +44(0)1491 526 700 or send an email to us info@flyicarus.co.uk and we'll be happy to help out!