Aerial Motion Pictures is happy to announce that we are now starting to incorporate elements of online learning into our learning pathway, starting with our ICARUS Pro Course which can be booked from all our course locations.
What's changed?
We've changed a number of the ways the course will run for our ICARUS Pro students, so we've detailed them below.
Cost
By the end of August 2018, all of our ICARUS Pro courses will be priced at £1499 and will run for 2 Days.
How it runs
You will attend the same course as our ICARUS Standard PfCO course students, where you will attend classroom-based training to attain your PfCO. In this time you will cover all the core modules required by the CAA, followed by a multiple choice, closed book examination.
The Night Rating Module
After attending the course, students will receive access to our Online Night Rating Module (worth £399), whereby they can learn about night flying operations with drones at their own time and pace. Progress is monitored through our online LMS system so we can keep track of how you've progressed through the online course.
This way of learning, blending both classroom and online based training allows our students face to face access to our best in class instructors for their base training, and any additional follow up advice can be obtained via email or telephone.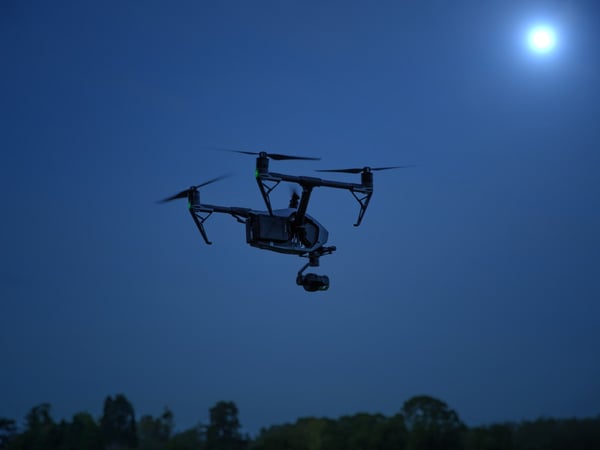 The Operations Manual
Our ICARUS Pro course will still include and ORIGINAL bespoke Operations Manual (worth £299) through our preferred partnered providers Open Sky Consulting, who work with you to make sure that you get a manual that works for you, your activities and your business.
You can contact OSC as soon as you've completed your Flight Test, ensuring that your Operations Manual is the most up to date it can be before you do your final application to the CAA for your PfCO
Saving you valuable time and costs
Reducing the length of our ICARUS Pro course from 3 Days to 2 Days will save our students valuable working hours and lower costs for their initial training by saving on accommodation (if required) and the course cost is reduced from £1699 to £1499.
Keeping the course up to date
By continuing to evolve with industry trends, our ICARUS course can continue to stay ahead of other drone courses, as proven by our outstanding independent reviews on Trustpilot.
Get in touch
If you are looking at getting your Permission for Commercial Operation, give us a call today on 01491 526 700 or email info@flyicarus.co.uk and we'll be more than happy to help.