We're excited to announce that ICARUS will be back at the Photography Show 2019 for the 3rd year running at the NEC Birmingham! We're proud to be sponsoring the Drone Zone and we'll be doing some great talks each day to share some useful advice.
The Photography Show is running from the 16th - 19th March 2019 and there will be lots on and to see throughout each day!
What's happening at The Photography Show?
Super Stage – Get insight into the lives and careers of photography greats at The Super Stage and find out how they approach projects, create their own style and the barriers they've overcome to get to where they are now. Guests include Lindsay Adler, Martin Parr, Gordon Buchanan, Chris Burkard, Pete Souza, Annie Griffiths and Moose Peterson.
The Great Outdoors Stage – The Great Outdoors Stage will draw you in to the realm of landscape, wildlife and nature photography in all its glory; from tips on how to set up dramatic time lapse and the tech needed for macro shots, to tackling lighting challenges on a rainy day when you finally spot that rare creature!
Wedding and Portrait Stage – Get the perfect shot of a happy couple on their big day, tackle the challenges of unpredictable weather (and guests!) or learn how to capture the essence of emotion within your portraits at the Wedding and Portrait Stage – a full programme will be available for everyone intrigued by or specialising in these genres.
Photo Live Stage – Cameras at the ready! Photo Live is the stage to be at for colourful inspiring and sometimes explosive demos; giving you the ideas and techniques you need to take a variety of awesome and dramatic stills. The programme is action packed and includes a skills focus on important elements such as lighting and capturing movement.
Behind the Lens Theatre – Get more out of your camera! the Behind the Lens Theatre caters for those looking for inspiration and expert tuition – ultimately, to help you refine your technique, up your knowledge (be it business or project-based) and come up with unique style and creative ideas for your own photography.
Social Stage – Led by key influencers and masters of social media, discover how to get your best photos shared, build your following, engage with your community, and make the most of your community to nurture your photography talent on the Social Stage. Whether pro or amateur, a photographer can get a huge amount of benefit from getting their images out there, in the right way.
Drone Zone – The Drone Zone introduces the art of flight to your stills and moving image footage. Questions will be answered such as what is the best tech in the marketplace for aerial photography? Can anyone fly a drone (and what do you need to know before you do)? Even the most advanced drone pilot will learn something new at this specialist area of the show.
Editing Suite – from retouching to adding complex effects, the Editing Suite will offer sessions that examine what's possible with image editing software – including everything from the basics to professional level skills. Sessions are free but must be booked in advance as seating is limited.
In Motion Theatre – Whether you're an aspiring documentary-maker, a 360 degree video pro, or a wedding videographer looking to get the edge, learn the tricks of the trade at the In Motion Theatre. Discover how to produce engaging video content across various genres of moving image, using a variety of techniques.
Video Live – And action! Learn from lively, fun and practical demonstrations at Video Live. The programme is action packed, with sessions on sound, lighting and camera technique across a multitude of fields.
Where can you find us?
You'll be able to find us at stand A100 near the Drone Zone. We'll have our team there throughout the show to answer all your questions about the PfCO (Drone License) and how to safely operate as a Drone pilot.
We'll also be doing a number of talks each day in the Drone Zone, so keep an eye out for the upcoming updated schedule.
Will you be doing a 'Show Special'?
We'll be running a competition to get a FREE ICARUS Pro Online PfCO Drone Course worth £999, and not only that, for people who don't win we'll have some great offers on all our other PfCO Drone courses for those who attend!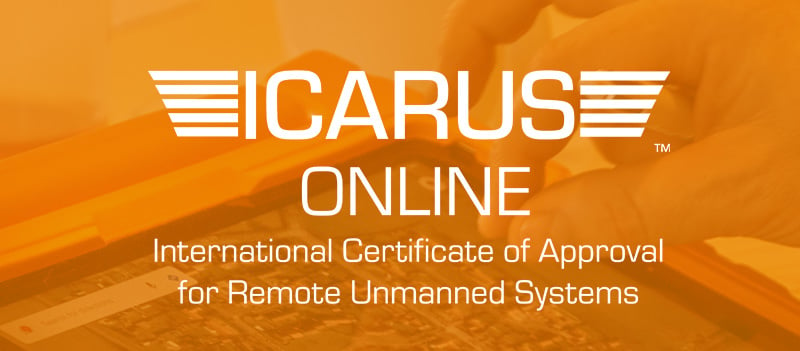 How do I get 25% off my ticket?
ICARUS are excited to be exhibiting again at the Photography Show and you can find us at stand A100. You are able to get 25% off sign day standard advance tickets via the ICARUS discount code ICATPS19. The discount code applies to advance single day adult tickets and cannot be used in conjunction with any other offer, including concession rates and multi-day tickets. The discount codes will expire at midnight on 14th March 2019.
Professional photographers can apply for free entry subject to specific criteria approval. Applications for free passes will close at midnight on 14th March 2019.
We hope to see you there!