Fly ICARUS is proud to announce that we have formally launched our eBee fixed-wing training course that will enable you to get Fixed-Wing permissions on your PfCO!
You don't need an eBee to do this course as we provide you with ALL of the equipment required to plan and execute a fixed wing job with an eBee.
How does the course work?
You'll arrive at Fly ICARUS HQ in the morning where you'll be greeted by our ICARUS Instructor and Examiner. We'll take you through all the pieces in the box and how to correctly set-up the eBee RTK aircraft. We'll then look at how to plan for a mission using the eMotion Software.
Once you've got to grips with software flight planning, your instructor will allow you to plan for a 'mock job' to survey our local training field.
After lunch, you'll drive to the local training field with your instructor where you'll be taught how to correctly launch the eBee and conduct a Fixed-wing aerial operation.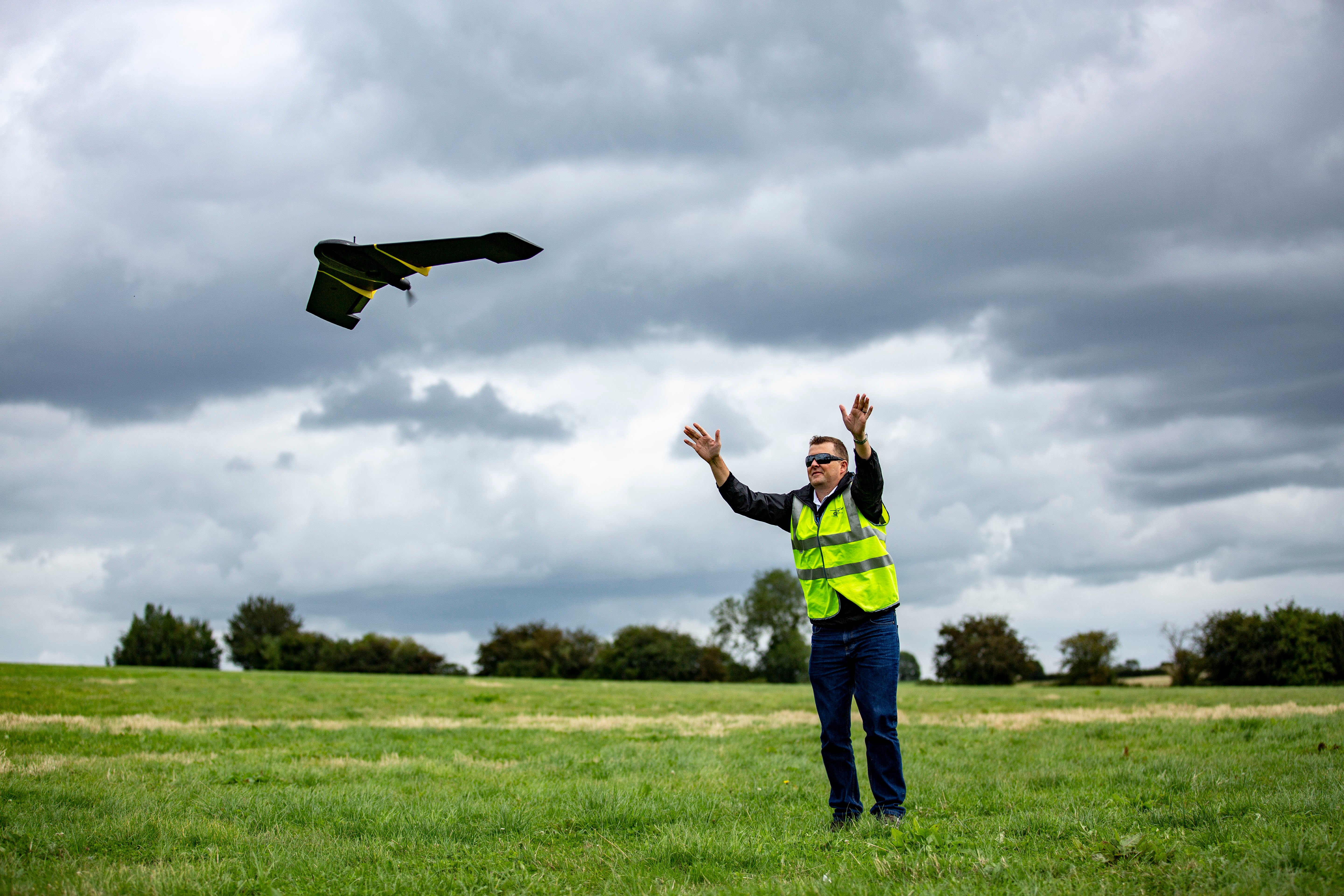 Once you're happy with the procedure, you'll then conduct the flight operation you planned for earlier in the day.
On completing the flight operation you'll be awarded a certificate to say you are competent to fly Fixed-wing aircraft, allowing you to get Fixed-wing permissions on your Permission for Commerical Operation (PfCO).
Where does the training take place?
All of the theoretical learning takes place at Fly ICARUS HQ in Staffordshire at the newly built Innovation Hub at Keele University.
The practical flight elements of the course will take place at Cudmore Fisheries at the Whitmore Estate which is a 10-minute drive from Keele University.
What happens if the weather is bad?
If on the day it's unsuitable to fly due to the weather (rain and or too windy), we'll continue with the theory learning in the morning, however, we will reschedule the practical element for a mutually convenient date.
How big is the course?
The course is currently conducted on a one-to-one basis.
Do I need my own aircraft?
You don't need to bring your own aircraft as we will include the hire of the eBee as part of the course for the day. Upon successfully getting Fixed-Wing Permissions on your PfCO, you will be able to hire out the eBee RTK on preferential rates from Fly ICARUS, which means you don't have to invest in expensive equipment.
When can I do the course?
Courses are booked for a mutually convenient date; If you'd like more information, please contact the Fly ICARUS Training team on 01491 526 700, mail info@flyicarus.co.uk or you can purchase the course by clicking here.