You may or may not be aware, DJI recently released an upgraded version of the Phantom 4 Pro, with a few key updates, however, is it worth the upgrade if you already have a Phantom 4 Pro? Let's take a look.
What's new?
Better down-link stream
While the original Phantom 4 Pro uses DJI's Lightbridge video transmission system, the Phantom 4 Pro V2.0 features the latest OcuSync HD transmission for high-resolution and low-latency digital video transmission. It connects to DJI Goggles RE wirelessly and supports automatic dual-frequency band switching. Owners can use their Goggles for an immersive first-person view flying experience.
The down-link stream is now able to display video in 1080/30 fps against 720/30 fps previously.
Much quieter
DJI fitted new motors and ESCs on the V2.0 with new propeller profiles (like the Mavic Air). According to DJI, these 9455S propellers are up to 60% quieter (4dB) than the regular propellers.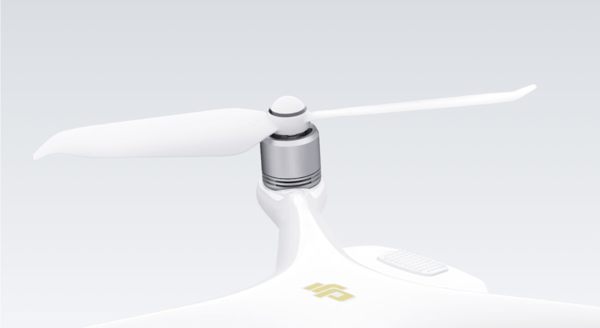 What Hasn't Changed?
The overall shape and size is nearly identical with a slight weight reduction (1375 grams versus 1388 grams). The camera comes with the same one-inch sensor able to deliver 20 megapixels and 4K/60 video and the battery of the V2.0 is identical and the approximate flight time is unchanged (25-30 minutes).
Check out DJI's comparison of the Phantom 4 range below.
How much is the V2.0?
The Phantom 4 V2.0 is currently priced at £1589 with the Standard RC, and £1819 with the Screen (5" & 1080p).
Conclusion
If you already have the Phantom 4 Pro (V1?), then it's not worth the upgrade - maybe hold out until DJI releases the Phantom 5 later on in the year or potentially next year.
New buyers looking to purchase a Phantom 4 Pro would probably benefit from the OcuSync HD transmission to get a clean 1080 downlink over the 720 of the Lightbridge 2 technology.
Not sure which DJI Aircraft you should get? Check out the blog below to find out!
Which DJI Drone do I choose for filming?