Last night DJI unveiled the much anticipated DJI Mavic Air 2 that offers the ultimate blend of power and portability with many intelligent shooting functions and a safer, smarter flight.
Key Features of the DJI Mavic Air 2
With stiff competition from competitors, DJI has had to step up its offering in it's second iteration of the Mavic Air. This looks to be one of the ultimate drones for travellers (post Covid-19 pandemic!), bloggers and enthusiasts.
4K/60fps Video and 48MP Photo
34-Min Max Flight Time
10km Max Transmission Distance
Sophisticated Object tracking through ActiveTrack 3.0 and POI 3.0
DJI's most advanced panorama mode
8K Hyperlapse
Enhanced Flight Safety
Perfect Pictures From the Mavic Air 2 Camera
With a 1/2-inch CMOS sensor, the DJI Mavic Air 2 can capture stunning 48MP pictures. This impressive camera supports a high megapixel count that allows for vivid details, even when you zoom in on an image.
It's interesting that DJI has managed to double the Megapixel count over the DJI Mavic 2 Pro with a sensor that is half the size. This may put off more professional users who prefer a larger sensor size, however, for most people this won't be an issue. Initial previews of the images and footage looks stunning and it will be interesting to see what people do with the drone when it starts shipping.
The Mavic Air 2 is capable of capturing effortlessly smooth 4K/60fps video andThe D-Cinelike flat colour profile retains more imaging information for post-processing. DJI has included the HEVC (H.265) codec to ensure next-level content andt hanks to the Quad Bayer image sensor, the DJI Mavic 2 Air can shoot incredible HDR video, yielding higher dynamic range and colour sensitivity.
We're amazed to see that the Mavic Air 2 includes an enhanced three-axis gimbal stabilisation, a much needed improvement over the original Mavic Air.
Intelligent Flight Modes
The DJI Mavic Air 2 boasts a suite of intelligent shooting modes through FocusTrack to help you unleash your creativity easier than ever before. These options are:
Spotlight 2.0: Fly freely while the camera remains locked on the subject with this convenient mode. Simply select your subject and fly.
ActiveTrack 3.0: Following subjects while avoiding obstacles is smoother than ever with the latest version of DJI's ActiveTrack technology. With better pathfinding and a faster and more accurate prediction of lost subjects, this technology keeps your subject in the centre of the frame, even if they move behind a tree.
POI 3.0: POI 3.0 improves the capabilities of POI 2.0, especially the recognition of flat surfaces. Where POI 2.0 might lose the target while tracking, this improved feature does not. POI 3.0 is now also able to dynamically track objects like people, cars, and boats.
8K Hyperlapse: The DJI Mavic Air 2 supports Hyperlapse in 8K, allowing you to warp time and space for incredible footage. Choose between various modes, select your shooting spot, and the DJI Fly app will do the rest. Please note that 8K resolution can currently only be used in Free and Waypoint modes.
QuickShots: Capture incredible content, quickly and easily, thanks to QuickShots. QuickShots includes Dronie, Circle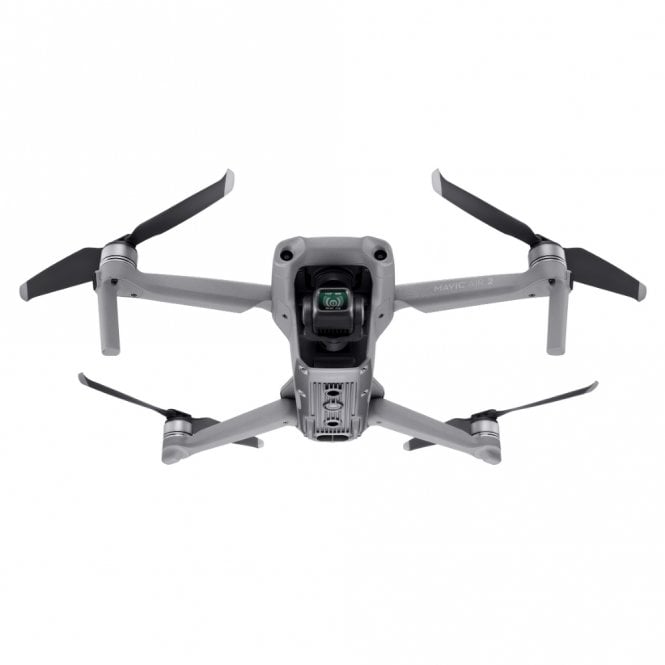 Enhanced Flight Safety
DJI Mavic Air 2 benefits from OcuSync 2.0, giving a video transmission distance of up to 10km and delivering a 1080p FHD resolution live stream directly from the drone's camera (FCC-compliant). (Don't forget though! You can only fly the drone out to no more than 500 metres as long as you can maintain visual line of sight in the UK).
Mavic Air 2 supports 2.4/5.8GHz dual-frequency communication and automatically switches to the best channel with the lowest interference in real-time. This significantly improves the aircraft's anti-interference ability in challenging environments, especially in WiFi heavy areas such as cities.
To enhance flight safety, DJI Mavic Air 2 benefits from three-way directional sensing (forward, backward, and downward). The drone has an auxiliary light to improve visibility, assist with positioning, and help with a safe landing.
For an added layer of safety, DJI Mavic 2 Air has Advanced Pilot Assistance Systems (APAS) 3.0. This uses advanced mapping technology for reliable obstacle avoidance in complex scenarios.
The DJI Mavic Air 2 benefits from an impressive 34 minutes of flight time and can achieve a maximum flight speed of 68kph (in Sport mode).
An all new controller
DJI has released a brand new controller for the Mavic Air 2 making it slightly bigger and repositioning where you place the mobile device. This is a great move from DJI as we (and many people) much prefer the screen and monitor to be on top of the controller rather than below as been the standard on the Mavic range for a number of years.
The new controller benefits from a long battery life of 240 minutes. This newly-designed controller has an ergonomic design for a more comfortable grip. The new clamp makes attaching smartphones fast and easy, while integrated antennas significantly improve user experience.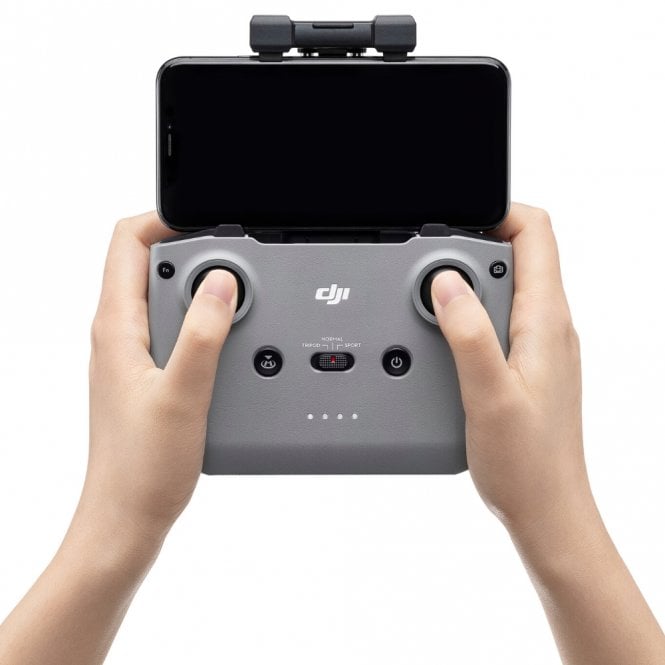 Pre-order the DJI Mavic Air 2 today
Today we are taking pre-orders for the DJI Mavic Air 2 with a deposit of £99. Orders shall be dispatched on a first-come-first-served basis and we anticipate the first shipments arriving by 21st May 2020 (this is not guaranteed and is only an estimate).
The DJI Mavic Air 2 comes in 2 versions, the standalone Mavic Air 2 and the Mavic Air 2 Fly More Combo.