If you already have an established media & design business, such as producing corporate films, doing photography or even graphic design; adding a drone to your equipment and services is a logical next step and investment.

If you find that you regularly have to outsource aerial work, or you are turning down work because you don't have the capabilities then getting a PfCO (Permission for Commercial Operations) could not be simpler.

Choose a PfCO Drone Course
When you book a Drone PfCO course, you don't actually need an aircraft to begin with. The theory course is purely classroom-based, running (generally) 9am-5pm.

On the theory course, you will cover many modules including Air Law, meteorology and flight planning. If you've never flown a drone before, by the end of the 2 days, you will have the confidence to know where you stand in the law and how to plan for safe drone flight operations.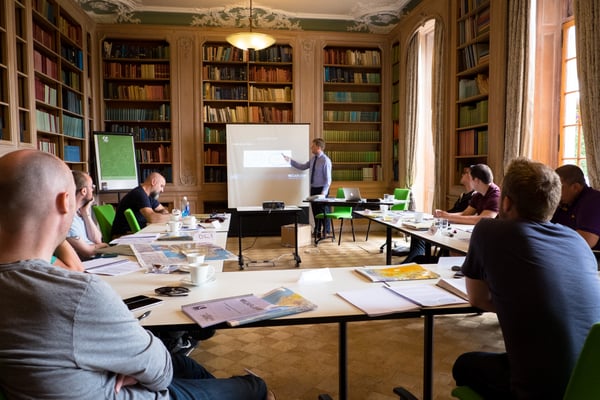 Choose a Drone
When choosing a drone, there a few things you will have to weigh up, depending on your requirements. If you only have a budget of around £1000, you'll likely be looking at the DJI Mavic range, whether it's the Pro or the Air.

These compact and portable devices are great for capturing 4K video, and can easily be transported with the rest of your gear, without having to carry around a Pelican Case. However, at this budget, the photography elements don't really stack up, with the Mavic Air and Pro only capturing 12MP images. If your primary reason for buying a drone is photography, then maybe you should look towards a DJI Phantom 4 Pro which sits around £1600.

If you want the best photographs and video, but don't want to fly your own camera, then look towards the DJI Inspire 2. With some camera options and interchangeable lenses, this small beast can shoot up to 20.8 MP with the Zenmuse X5S Camera and, with an additional purchase of a license, you can shoot Apple ProRes 422 HQ, ProRes 4444XQ and even Cinema DNG up to 5.2K!

The costs for the DJI Inspire 2 can soon add up to over £10K when you've got everything, so it's a serious investment.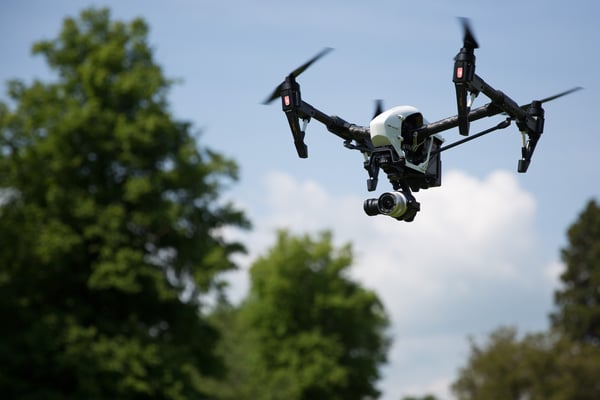 Get out flying
If you've started the PfCO Drone course, and successfully passed your theory examination, then it's time to get out flying and practising for your flight test. If you chose to do our ICARUS course, you would have received a helpful video to help practise for your test.

Find an open field that you have permission to fly on, and start to put what you've learned into practice. If you've purchased a drone that has Attitude mode (such as the Phantom 4 or DJI Inspire), then make sure you get lots of training in this mode, as your flight examiner will want to see you fly in this mode.

If you've got something like a Mavic that can only fly in GPS mode (unless there's an issue), then you will only be examined on your GPS flight skills.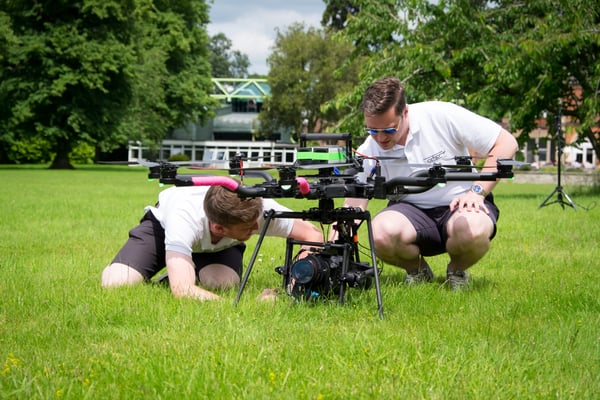 Book your flight test (Operational Evaluation)
When you feel ready to complete your flight test, call your NQE to get your flight test booked. Make sure you read all of the documentation that you've received regarding the test, and you arrive with plenty of time to check your aircraft.

Most of all, don't forget to keep an eye on the weather on the run up to your test - if the weather is poor on the day of your examination, you may not be able to fly and may get charged a re-booking fee!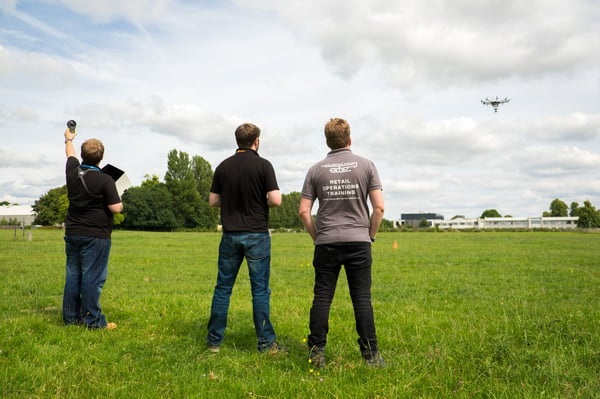 Complete your Operations Manual
For some NQEs, you are required to submit an Operations Manual before you do your flight test. With ICARUS, you can now submit your Operations Manual after the flight test.

The Operations Manual is essentially your personal manual, that is tailored to you and your needs, that explains how you will operate safely, and lists all the technical specs of your drone. It also holds your PfCO (when issued) and details of your insurance.

You can find more information about the Operations Manual by clicking here.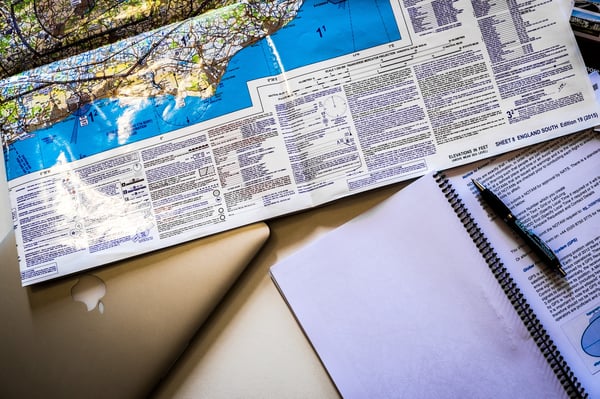 Apply for your PfCO from the CAA
When your NQE has checked your Operations Manual, and you successfully completed both the Theory and Practical elements of their course, you can then apply for your PfCO from the CAAs online portal. It's quite straightforward; we've even produced a film to show you how to go about it
Check out our blog below
https://blog.flyicarus.co.uk/caa-announces-changes-to-the-pfco-application-and-renewal-process-srg1320-switches-to-new-online-application-process-0

Get shooting
Ok, so now you've got your Permission for Commercial Operation from the CAA, you can now legally shoot commercial photography and film with your drone. Shooting with a drone is a lot different than using a camera on a tripod, you'll have to learn how to control the gimbal with sticks. If you've ever used the controller with a DJI Ronin, you'll find the experience very familiar as a camera operator.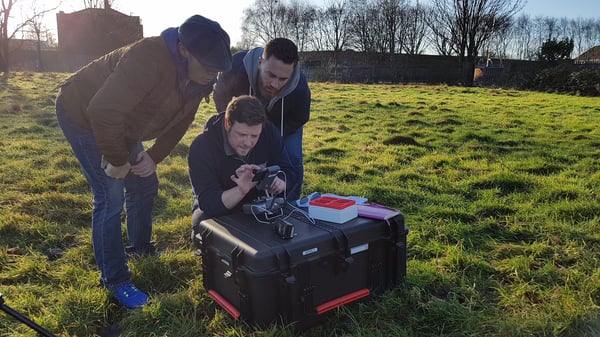 Make sure you keep your shots dynamic, and cinematic to impress your clients and always shoot in manual!

You can buy ND filters for most drones now, so stock up to make sure you can get the best dynamic range from your image.

Whether you decide to go down the DJI Mavic route or even the DJI Inspire 2, you can always rent other drones (provided the combined weight is less than 7kg). The PfCO opens up lots more opportunities to get some superb cinematic shots for your commercial shoots.

If you own, or work for a media or design company, get in touch today and speak to a member of our team. We specialise in commercial film shoots, so we're in the best position to help!
Call 01491 526 700