If you are interested in becoming a certified commercial drone pilot then you will be interested to find out where to start, when considering what is the best drone flight schools. Here is a breakdown of what you should consider before choosing the best drone flight school for you and your training experience!
CAA NQE
First things first, it may seem the obvious first point of all call, but you need to check that your drone flight school is CAA-Approved as a National Training Entity. To check this, you will have to go the CAA website and source the NQE list, here.
Aerial Motion Pictures Ltd is our NQE and ICARUS is the name of the course and qualification.

Instructors
It's not only researching about the instructors that will be training you, but more importantly what is their experience with aviation? It is recommended that you use a training provider who's instructors are not only drone pilots with experience of flying a range of aircraft, but it is also important to see whether the instructors have further aviation experience and possibly a relevant military background.
The benefits of using instructors with a military background will not only enhance your learning experience, but you will also be able to have full faith in the fact that they are aware of the CAA rules and regulations and what it is like to be any kind of pilot in the UK.
Even better, if your instructors are military pilots and instructors, you know that they will have experience training students, and you will be-able to count on them to deliver the lessons informatively, confidently and within the context of their own aviation experience.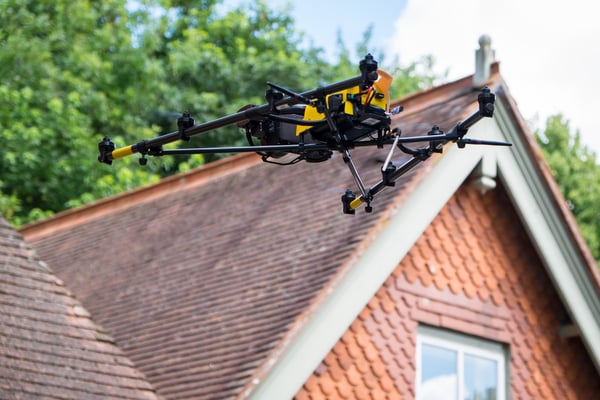 Knowledge of the industry
Dependent on the background of your instructors, this can also vary the knowledge they may have of the industry. Although having a military background is very beneficial to your learning, in terms of future support and career guidance, a training school with hands on experience with drone operations is also extremely valuable.
This means that they will not only have the knowledge of following the CAA rules, but also putting in to practice how you go about Commercial Operations in the drone industry. Check with the flight schools if their instructors have ever flown on film sets, conducted inspections or have actually produced any kind of commercial work.
Training instructors which are also fully CAA licensed drone pilots often means that they can assist in gaining your heavy lift permissions (aircraft between 7-20kg) and also advance your skills in congested area planning and operations - an added bonus and development for your business.
Technical ability using aerial platforms
If your instructors are currently working in the industry, there is no doubt that they will offer support and advice on a multitude of aerial platforms. This information will in time, influence your decision of what aircraft you may want to purchase, or even how to fly/use different equipment based on their professional experiences with different brands and models.
Amount of students trained
It is best to choose an established drone flight school who have trained a vast amount of students. If they are established, it often means they have been running for a few years (from the beginning of the drone industry!) and they have evolved and developed with the changes to the drone industry.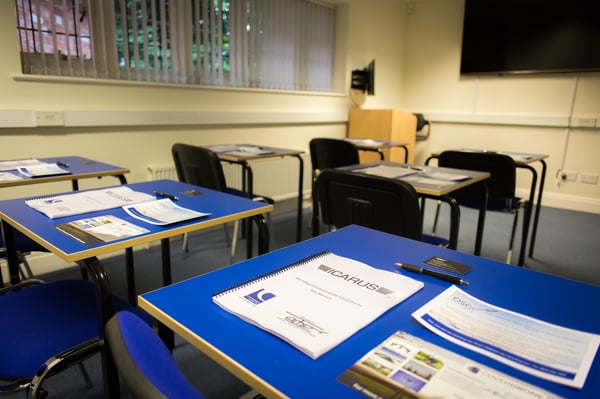 Career Guidance
The amount of experience and knowledge your drone flight school has combines to form the support and guidance offered to each student. More experienced training schools will use blogging as a way of answering sought after questions and offer insight into the working world of drones.
Check out one of our latest blogs on how to make a great drone website.
Many schools will design guides which you can take away with you and sometimes even provide materials for planning operations, or flight check lists.
Webinars are a great way to learn from the professionals, they can give you tips of the trade and how to set up your own drone business. Look out for drone flight schools offering these, often they are free and will help you further and improve plans for your own business.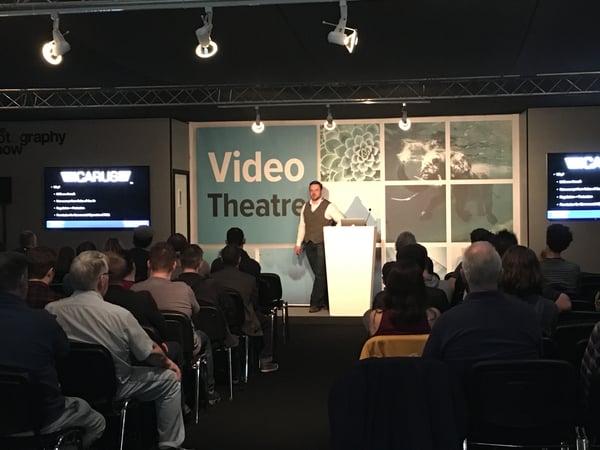 Reputation and Location
A lot of students turn to drone flight forums and word of mouth to choose their drone flight school. The other obvious aspect to assess is the location of the school and where they carry out the training, checking how far it is to travel and whether accommodation is needed.
Check out blogs and reviews from people who have been through the course to get a better understanding of their experience. Check out Camera Jabbers experience of the ICARUS 2 day course.
https://camerajabber.com/how-to-get-a-pfco-to-fly-drone/
It is worth seeing whether the flight school is signed up to a valid review site like Trustpilot or and see if they have any testimonials or videos from students on their website.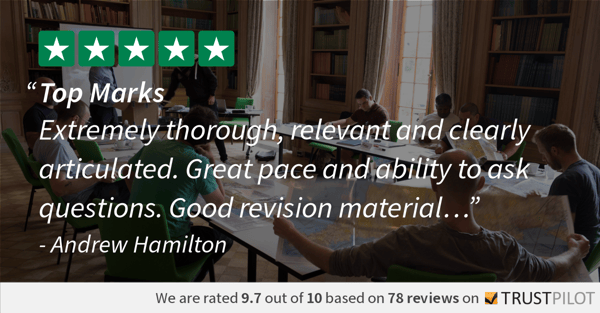 ICARUS
What sets us apart from other flight schools
Matt Williams - A leader in the Drone Industry
Managing Director Matt Williams started Aerial Motion Pictures Ltd back before drones become what they are recognised today. He built model helicopters with gimbals to carry large cameras, that at the time, would be considered a heavy aircraft; but could only capture what you can get from a DJI Spark today!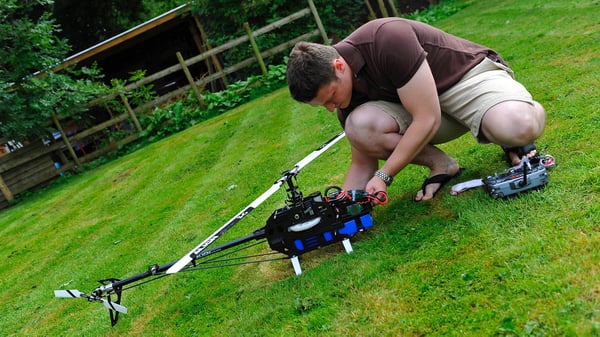 He did this alongside his being an RAF helicopter pilot and Instructor/Examiner. He is also a Aviation Human Factors Facilitator, Crew Resource Management Instructor and an experienced 'Bowtie XP' Risk Analysis and Mitigation Practitioner.

You can find out more about Matt by clicking here.
Going beyond the minimum
ICARUS students graduate from our CAA-Approved NQE with a comprehensive understanding of drone safety and operations and a clear strategy of how to progress their career with their Permission for Commercial Operations (PfCO). Completing a drone training course, delivered by ICARUS provides much more than just the minimum qualifications to fly drones.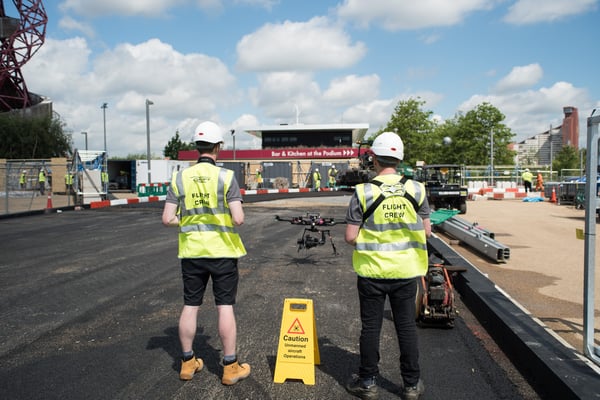 Developed by leaders in the industry, ICARUS drone training courses have been designed to give students the skills needed to operate UAV/UAS at the highest standards. ICARUS specialises in preparing students for the use of unmanned aerial vehicles (UAVs) in a professional commercial setting and provides graduates with multiple nationally recognised certifications.
ICARUS education is centred around absolute flight safety and pilot competency and the ground school includes extra areas which are specific to aviation and Air Law in the United Kingdom. Unlike any other courses, the Ex-Military Helicopter Instructors have formulated ICARUS specific modules which detail LiPo Batteries, use and storage, as well as the UK Low Flying Systems and Collision Effects.
ICARUS gives you the opportunity to become drone industry ready by training with industry professionals who not only instruct, but work week by week on commercial operations. By starting a career in one of the world's fastest growing sectors ICARUS can share their unique experience and specialist competency in working in Aerial Cinematography and Photography, Industrial Inspections and Mapping Surveys and GI's with you.
If you are looking at getting your PfCO (commonly referred to as a Drone License), then check out www.flyicarus.co.uk for more information or feel free to call 01491 526 700 and talk to a member of the Aerial Motion Pictures ICARUS team today.
We look forward to meeting you!