If you've been looking into getting your Permission for Commercial Operation (unofficially referred to as a drone license), then you may be a bit confused as to what it entails and how much it is all going to costs.
We're not going to include the price of a drone in this article as the prices can vary wildly, so we'll stick to the training itself.
Stage 1 - Drone Training Course ~ £999 inc. VAT
Theory Course
To prove to the CAA, you understand the rules and regulations you will need to do some classroom training. This generally takes place in a classroom over a period of 2 full days covering all of the core modules, which are deemed essential by the CAA.
Our ICARUS course goes beyond the basic syllabus and includes additional modules such as:
Li-Po Batteries
UK Low Flying System
At the end of the second day, you will sit a 50 question multiple choice examination, which you will have 60 minutes to complete. With ICARUS our pass mark is 80% which is one of the highest of the NQE's in the UK. The reason for this is we hold the highest standards for our students and pride ourselves on our teaching.
Check out our reviews on Trustpilot.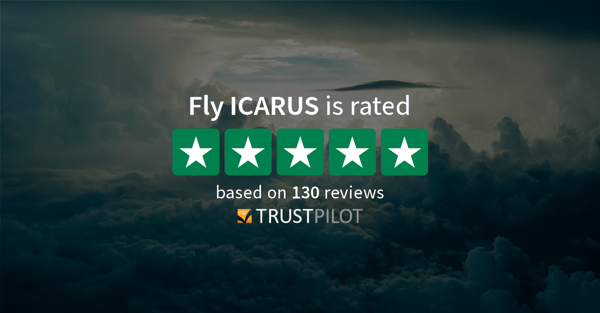 At the end of the course, you will receive a certificate from your NQE that proves to the CAA that you understand all the core subjects.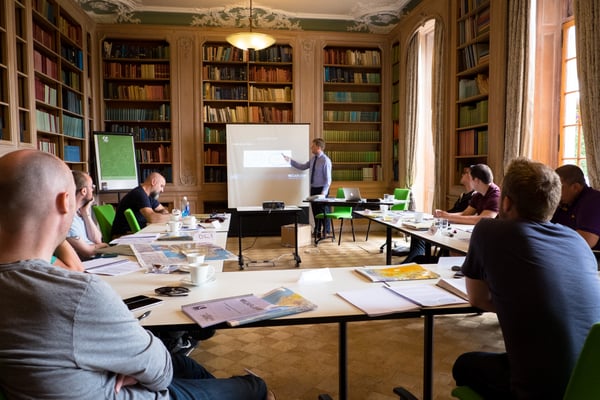 Operational Evaluation (Flight Test)
To prove to the CAA that you are a competent flyer, you will have to conduct what we at ICARUS call an Operational Evaluation (or quite simply a flight test). This takes approximately 2 hours and is booked on a mutually convenient date after the theory course. What we are assessing is your planning, how you conduct yourself on a simulated commercial job and how well you can fly.
After you have completed the mock commercial task, you will be given a set of manoeuvres to conduct (don't worry, we provide a helpful video to help you practice!)
Things to note are:
You will need your own drone.
(With Fly ICARUS) you don't need your operations manual at this stage.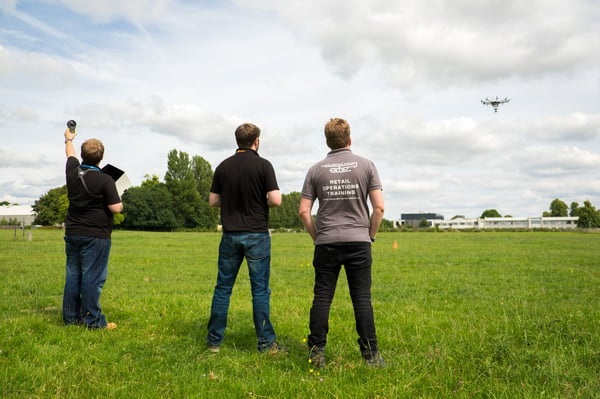 Operations Manual
When applying to get your PfCO from the CAA, you are going to need to submit an Operations Manual. Fly ICARUS will supply you with a template to get you started, and you will have the chance to see a working one on your theory course.
We will review your Ops Manual to make sure that it is up to standard and will pass the CAAs stringent checks.
If you choose to do our ICARUS Pro course, you will get a bespoke Operations Manual produced by Open Sky Consulting, saving you valuable time.
What is an Operations Manual? Find out here
Once you have succesfully completed your Theory Course, Operational Evaluation and submitted a valid Operations Manual, your NQE will release you certification to apply to the CAA for your PfCO.
Stage 2 - Insurance ~ £10+ (per flight)
Until 2018, most drone operators had to take a 12-month policy, which can be around £600+, depending on your circumstances and your aircraft. Today, for operators who don't need to fly regularly can get Pay as you fly covers from companies such as Flock Cover and Coverdrone.
With Flock Cover, you use an app on your phone to get a pay as you fly quote to be covered for the exact time and date that you wish to operate. The CAA accepts this revolutionary and modern way of getting insurance.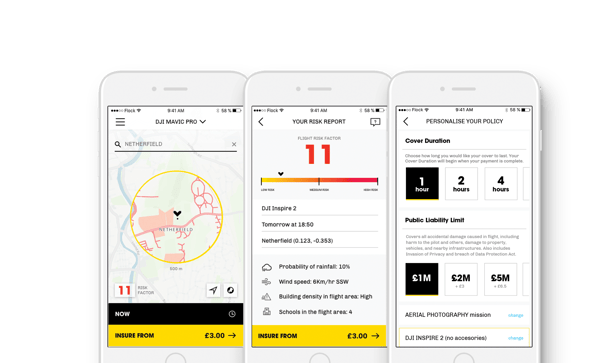 If you have public liability insurance as part of your company, you need to make sure that it is
EC 785/2004 compliant (which will be explained on the course).
Alternatively, you can take out a 12 month policy with Insurers such as Coverdrone and Moonrock Insurance.
Stage 3 - Application for Permission for Commercial Operation from the CAA - £247
In April 2018, the CAA released an online portal to apply for initial and renewals of the PfCO for standard permissions. Although costs increased, it has proved to be a more efficient way of applying for the PfCO as it replaced the SRG1320 form that had to be emailed and submitted, initially by your NQE - this is now done by you, the applicant.
Check out our blog on the new application process.
How long will it take to receive my PfCO?
From submitting your application, it can take up to 28 working days to receive your PfCO via email from the CAA. We recommend not to advertise your services or commit to any work that involves drones until you receive your PfCO.
We have found, from the experience of our current students that applications are getting processed in around two weeks; however, you have to wait 28 working days if you haven't heard anything from the CAA to chase your application.
How often do I have to renew my application?
Your PfCO lasts for 12 months, and you can start your application for renewal up to 3 months before your current one expires. The cost for renewal applications is currently £185.
Conclusion
You will need to budget ~£1250 to get your Permission for Commercial Operations from the CAA, not including the cost of your drone and insurance.
Fly ICARUS offers interest-free finance to help people budget for their course, starting with only a 10% deposit and payments across 6-12 months.
If you have any more questions regarding our drone courses, feel free to contact us on 01491 526 700 or email info@flyicarus.co.uk and a member of our team will be more than happy to help.